The 'Rossoneri' wants the Spaniard Cesc Fabregas in the they ranks according to the Italian sports newspaper 'Corriere dello Sport'.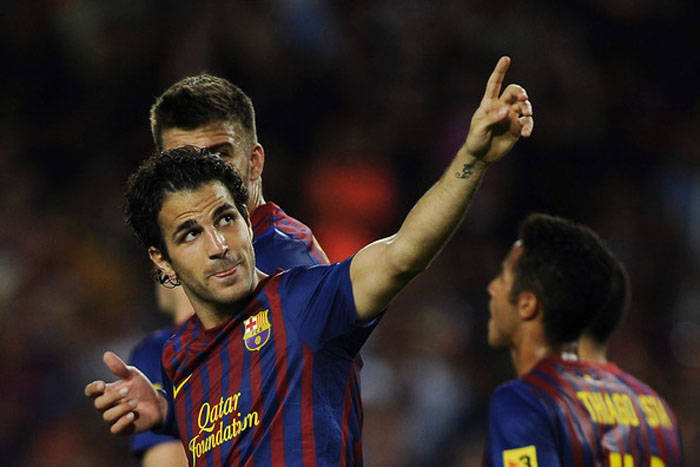 AC Milan is looking to strengthen their midfield after a not so good season.With landing of Mario Balotelli from Man City,now the Rossoneri are looking to add a player with quality and skills in the centre of the pitch which they lost with Pirlo´s departure to Juventus.
After a few bad performance at Barcelona,the Catalan player has come under criticism in recent weeks,and Rossoneri are hoping that Barcelona may sell the player to raise the necessary funds together to sign the Brazilian and Santos´ forward Neymar.
Former Cesc's teammate at Gunners and now a member of the AC Milan team,the French Mathieu Flamini could be the key card to the success of negotiations between these two clubs, according to reports in Italy.