Algeria after their historic success at the World Cup in Brazil unfortunately were sent home, as Germany in the extra time scored twice which was enough for Joachim Löw's side to set the clash with another European team, France. However, the popular Fennec Foxes left Brazil with their heads up, and they even had a good chance to knock the German team. Even after the homecoming Algeria national football team still inspires many people, and they are great example to follow.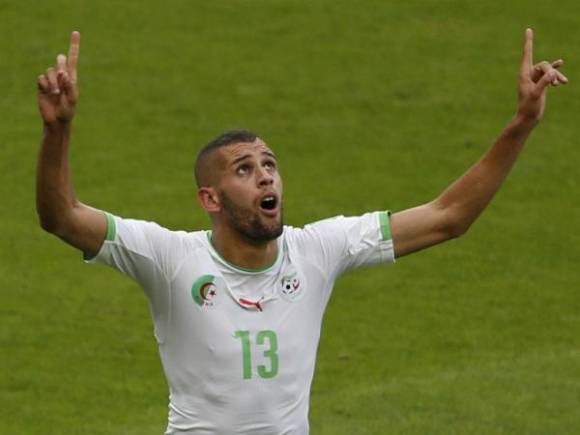 Algeria striker Islam Slimani, revealed some great news, which deserve a big respect. Namely, Slimani has confirmed that the Fennec Foxes have donated their World Cup prize money ( around $9 Million) to the people in Gaza ! They need it more than us, said Slimani. Surely a gesture for respect.
Speaking of donation, the Greece team, decided to donate their cut for the youth football camp in Greece.
Algeria arrive home to hero's welcome
Thousands of fans lined the streets of Algiers as Algeria's national football team held an open-top bus tour after their World Cup campaign in Brazil.
Watch Algeria vs Germany Match Replay