According to the Spanish media Marca.com , Argentine football player and Real Madrid left winger Ángel di María is on the exit door of Santiago Bernabeu …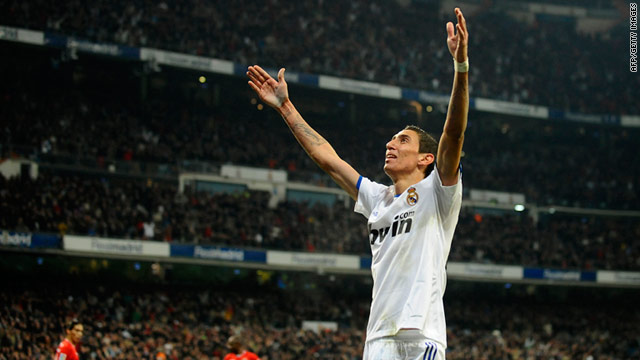 There are three clubs, according to Marca, which have asked for a 25-year-old Ángel di María – PSG, Manchester United and Manchester City. The advantage, as it appears now, has a wealthy Parisian club that set A. di María for one of the main targets in the upcoming transfer window.
The PSG has already two Argentines, Javier Pastore and Ezequiel Lavezzi, and Lavezzi is a very good friend of Di Maria what could be one of the decisive factors when Real Madrid footballer decides a new destination.
Of course,it is possible that Di Maria will still go for one of the clubs from Manchester who can offer him a playing in the stronger league. In any case, it is likely that after three years playing for Real Madrid Ángel di María will leave Galactios,where he arrived from Benfica.