Many football portals like Goal.com, Marca.com and others mainly the Spanish ones, reported that the Atletico Madrid midfielder Arda Turan practically has signed for Barcelona. But that news it's not true, at least not yet.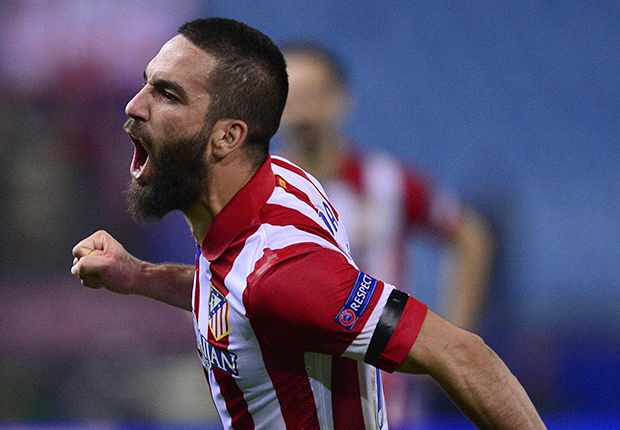 Marca claims that Barcelona president and Atletico Madrid director have reportedly agreed on Ibiza about Turan's transfer and that the whole deal should be on Friday, Goal.com revelead calling out Marca as the source.
According to Marca, a deal was reached, and the total compensation for Turan should be 35 million euros! But with Barcelona other top clubs like Chelsea, Manchester United claimed their interest to sign the player as well.
Barcelona until January 1st can't sign any players and this could be a problem in Arda's decision to join Barca. Deal with Arda Turan is not yet completed. The player stated that he is keen to play in Premier leagues, and while according to some reports (rumours) his wish is Chelsea, Metro brings the story that Arda Turan will sign for Manchester United.
On the other side, according to European football expert Andy Brassel has told talkSPORT:
'Turan wants to come to England.'
'My gut feeling tells me he'll go to Manchester United'.
That's three clubs, Barcelona, Chelsea, Manchester United, but the news that Arda has signed for Barcelona it's not true, this can confirm and his last Tweet.
The transfer rumors are not entirely correct. My agent is currently in touch with 3-4 clubs. I will update you all if a deal is made.

— Arda Turan (@ArdaTuran) June 28, 2015