The Arsenal legend Thierry Henry has decided to hang up his boots and to end his career after leaving New York Red Bulls..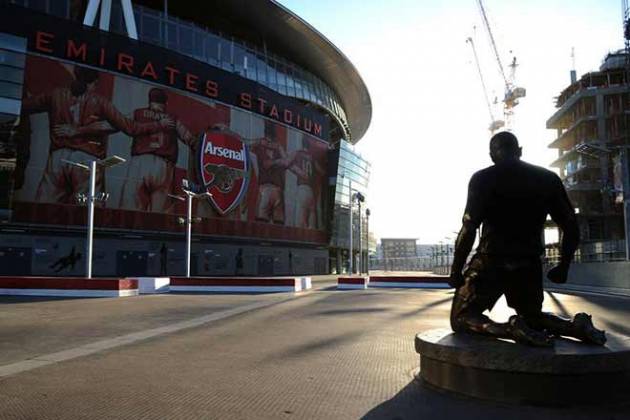 A glittering 20 years in professional football come to an end for Thierry Henry
The 37-year-old Henry recently decided to leave MLS club, New York Red Bulls, and to  start working as a pundit with Sky Sports instead.
"After 20 years in the game I have decided to retire from professional football. It has been an incredible journey and I would like to thank all the fans, team mates and individuals involved with Monaco, Juventus, Arsenal, Barcelona, New York Red Bulls and of course the French National Team that have made my time in the game so special," a statement on his official website reads.
"It is now time for a different career path and I am pleased to say that I will be returning to London and joining Sky Sports. I will hopefully share some of the insights, observations and experiences I have learnt over the years with you guys.
"I have had some amazing memories (mostly good!) and a wonderful experience. I hope you have enjoyed watching as much as I have enjoyed taking part. See you on the other side…"
The former France star touched the hearts of many fans across the world, but his name is entered in Arsenal's history forever, the club where he played for the most of his football career and the club with which he achieved the most.
In AS Monaco Thierry Henry started his professional career after which he briefly wore the Juventus jersey before signing for the London club, Arsenal in August 1999. From Arsenal , Henry moved to the Catalan Club, Barcelona FC with which he won La Liga, Copa del Rey, Champions League, Club World Cup, Spanish Supercup and European Supercup trophy in 2009. The last five season Henry spent in United States playing for MLS outfit New York Red Bulls. In season 2011-12 the French striker briefly returned to Arsenal.
Cazorla, Giroud, Fabregas and more pay tribute to Thierry Henry
Thierry Henry Stats
Playing for France, Henry has scored 53 goals in 123 matches, and a key part of team which have won the World Cup in 1998 and the European Championship.
Summer 1999 – Thierry Henry signs for Arsene Wenger's Arsenal
February 2012 – Henry returns to Arsenal and scores his 175th and final #BPL goal
Thierry Henry – 258 BPL appearances, 175 goals, four Golden Boots, two titles, one Invincible.
Henry also has 3x FA Cup 2x Community Shield trophies, 1x Copa Da Ray, 1x Spanish Supercup, 1x UEFA Super Cup, 1x Fifa Club World Cup, 1x French Cup, plus three honours during his time at New York. In total he has 23 winners medals! We haven't even started on his incredible individual honours list. King Henry!
What is your best Henry moment? Pay tribute to the King using #MerciThierry.
Thierry Henry – Top 10 Premier league