It seems that Manchester City coach, Roberto Mancini visit to Medjugorje, has not too contribute from football gods. After the blunder at home against Sunderland,nothing is in their hands anymore, and they can only hope that somewhere Manchester United could spill some points.
But even that will not be enough for City if they dont start to win games, and This Sunday they will be on a huge temptation. They are playing against the team,who is, not counting the latest blunder against QPR, in great shape, Arsenal.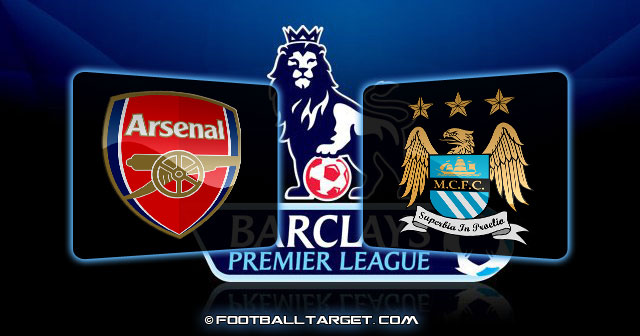 The Gunners are currently third, probably will drop the position which leads in the Champions League, but still its not same for them,third or 4 position which leads to qualifications. But even without this ,Gunners motive will be huge.
Last year in the three meetings played against Man City,Gunners failed to score any goal, twice losing to them, and Citizens threw them out from the League Cup. That things in Premier League,are the ones which all remebers, while Arsenal now and Arsenal from those days are two different teams.
At a time when Arsenal and City are going to play, the result of meeting of United and QPR's will already be known, and its likely to be United's victory which will be additional burden on the back of the Mancini troops.
What they are saying..
Arsenal manager,Arsen Wenger

Man City manager,Roberto Mancini

Regarding to this meeting, Laurent Koscielny returns to the squad and he could be found next to Thomas Vermaelen. As far as for injuries in the Arsenal squad, Wenger can not count on Francis Coquelin, Diaby, Mertesacker, Jack Wilshere and Emmanuel Frimpong so we can expect 4-2-3-1 formation in which there could be found Szczesny, Vermaelen, Koscielny, Gibbs , Sagna, Song, Arteta, Rosicky, Gervinho, Walcott and Van Persie.
Mancini could play with the 4-2-3-1 formation in which there could be found Hart, Kompany, Toure, Clichy, Richards, De Jong, Barry, Toure, Silva, Nasri and Quaresma.
With regard to this meeting both teams has their strengths and their chances to win and can not be easy to determine who would be able to record a victory here, but based on the game that we saw in recent times its time that Gunners finaly score to Man City.Also both teams coudl score here.