Theo Walcott, a 23-year attacker of Arsenal and the England national team, has finally agreed to extend its contract with Arsenal, who in 2006. to Southampton for a then 16-year-old has paid a nine million pounds.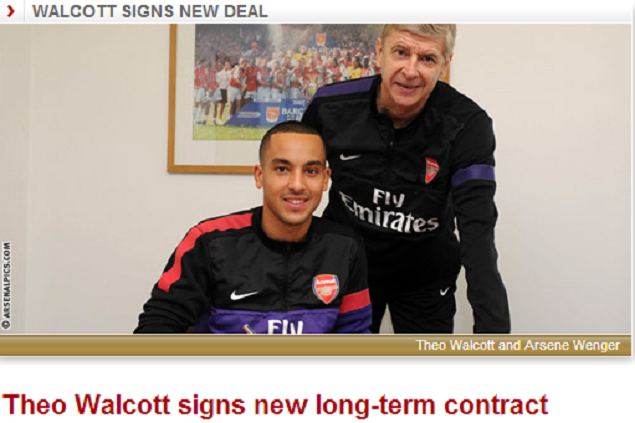 After lengthy negotiations between Arsenal and Walcott, an agreement was reached to extend the contract for another three and a half years.With a new deal Walcott wages will rise by at least 30,000 pounds-a-week, which means he is goint to be amoung Arsenal's top earners.
For Arsenal´s official website, manager Arsene Wenger said: "We are all delighted that Theo has signed a new contract.
"He joined us as a 16-year-old and since then has developed very well to become an extremely important player for both Arsenal Football Club and England.
"Theo is a strong player and also a great person, and the combination of his ability and pace always make him such a valuable asset either from the flanks or down the middle.
"Theo's contract extension now gives us a strong nucleus of ambitious young players who have committed to the club and want to be successful with us as a group."