The French AS Monaco FC look to be the big-spenders this summer already,and that the French club thinks seriously proves a fact that Monaco have splashed a massive €70 million to buy Porto pair Joao Moutinho and James Rodriguez.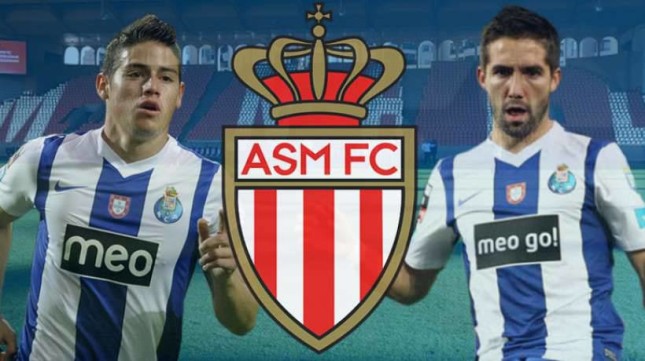 French football club AS Monaco on its official web site published what was also announced last two days. Returnee in French Le Championnat has sealed their first two big signings .
Portuguese Joao Moutinho (26) and Colombia's James Rodriguez (21) are the new players of Monaco, who still has to play one game in the last round of the French league 2 (on Friday).
The rich owner of Monaco, the Russian billionaire Dmitry Rybolovlev has splashed a massive €70 million for these two players, now the former members of the Portuguese champion Porto. Moutinho had a price of 25 million, and Rodrigeuz 45 million. Both have signed a five-year contracts.
However, as all media said, this is just the beginning of Monaco´s plans during the summer market. Definitely in the Principality a new mega-team will be created who immediately could compete for the top of Le Championnat, and then for two years in the Champions League.
Another Columbian is linked with AS Monaco, Atletico Madrid´s Falcao,and by capturing James Rodriguez this could be only a first step to land great Madrid´s striker Falcao.