After winning Derby della Capitale against Lazio, with which AS Roma secured the Champions League place worth at least 50 million the Giallorossi started to further strengthen their ranks and the first big name which Roma signed is the Ghana superstar Andre Ayew.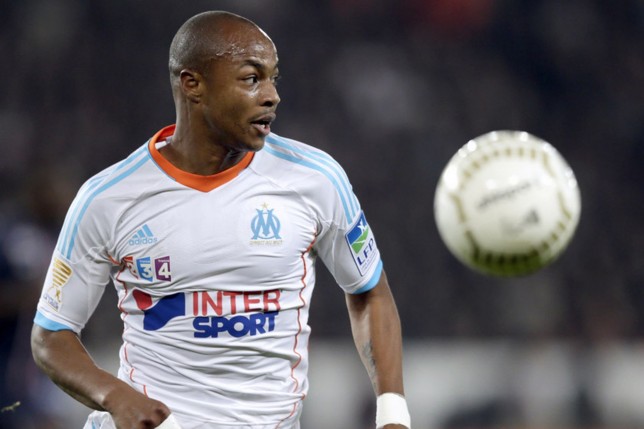 There is no doubt that Roma will try their best to do the right job at the Mercato, to finally pushed season alongside Juventus, but also to reach the knock-out phase of the most elite club competition, Champions league.
Representatives or AS Roma reportedly in Warsaw watched the finals of the European League in the company of Andre Ayew, the 25-year-old winger for, Marseille. On that occasion, the transfer was practically agreed.
"Andre has had an agreement with Roma in a case of direct placement of AS Roma to the Champions League," said the player's agent Bruno Satin and praised their joint his client:
"He's a great player, he's able to score a lot of goals, but also to make a lot of assists."
Andre Ayew in Roma should earn 3,000,000 euros per season, and at the Stadium Olimpico he comes for free, since he's contract with Marseille is expiring. In the past five seasons in the French league for Marseille Ayew scored 44 goals and enrolled assists.
Otherwise, The Ghana superstar (62 appearances, 11 goals) recently was linked with a number of European clubs, including the biggest interest by the Premier league side Liverpool. Yet, apparently, he decided ro join Roma due to his desire to play Champions League.
His arrival at the Olimpico could mean that Ljajic and (or) Gervinho could leave Rome …