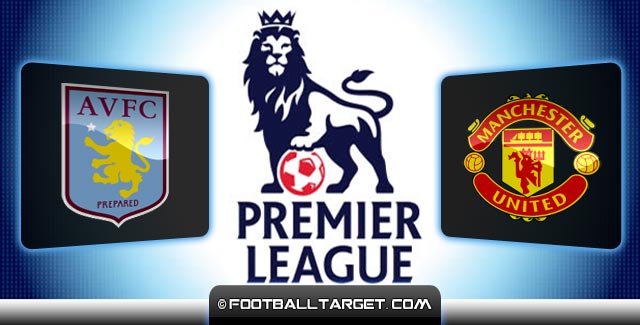 Premier league finally returned and already in first round there were some quite shocks, as Swansea City after stunning Man Utd at the Premier league opening round last season, this time pulled a draw at Stamford Bridge despite going twice behind against the reigning winners, Chelsea FC.
But that's not all, West Ham United after dropping out from Europa league competition, stunned the Emirates with a 2-0 win against Gunners. Man Utd this Friday played against Aston Villa away and thanks to Januzay sealed all three points. A big game will be played on Sunday when Man City welcome Chelsea, but let's focus on what's today.
West Ham United "signed" the biggest sensation in the Premier league opening round as no one could believe that the Hammers after 10 consecutive defeats against Arsenal could stun beat the Gunners, especially only three days after losing to Astra in Europa league and thus dropping out from that competition.
Against Arsenal, West Ham actually played a perfect match, almost not allowing their city rivals to get the right opportunity and the goals from Kouyate in first and Zarate in the second half have brought a triumph to Hammers' fans to remember.
Despite two scorers we should single out and the French playmaker Payet, who already in the first game showed that Hammers could expect big things from him. Most of the actions he started and he was a constant "trouble" for Arsenal team. Still, the Croat on the bench of West Ham, Slaven Bilic has signed many players and West Ham at the start of the season remain a mistery, so if you plan to back up West Ham to beat Leicester City this Saturday, be sure to check out JohnnyBet to gain useful advices and betting predictions for this and many other games.
If you haven't heard of JohnnyBet before, it's a whole community of tipsters who work together for mutual profits, and share expert advices with each other, exchange thoughts, ideas, gossip and of course, betting tips with full access to anyone. Sounds good? Well that's because it is.
It's a huge group of like ­minded people from around the world, so all the major leagues will have active discussions going on, while lots of other sports are covered as well. The JohnnyBet Sports page carries all of the days tips, with details on who to back and what odds you should be looking for. There is also advice on where those odds can be found, as cooperation
with the most reliable sportsbooks.
One thing you can't fail to miss on the JohnnyBet Sports main page is the graph showing how much you would have won by placing the recommended stakes on the tips provided. It shows a steady increase in value since the service was first offered, which currently stands at over £300,000 in profits.
There are useful guides for readers new to the concept of online sports betting, and plenty of information that highly experienced punters will find invaluable. There's no commitment to place any particular bets, no requirement to sign up to JohnnyBet, and no fees whatsoever.
West Ham at his Boleyn Ground can remain at the top, if they beat Leicester City ( Man City play on Sunday), but the task ahead of Slaven Bilic's side is not an easy one, as unlike Arsenal, the Foxes are more defensive oriented side so the Hammers would have to take another approach to break them. Considering they play at home, they will have to be the ones who attack.
Hammers defence was the key of taking all three points from the Emirates, and the Italy international Ogbonna who joined the Hammers from Italian giants Juventus with Winston Reid at the heart of the defence could be a problem for many Premier league strikers, and the one on which Bilic can rely.
Speaking for the club official website Ogbonna has said that he made the right decision to join West Ham United and that can see big things for his new team.
"I talked with the coach and he explained to me what he wanted to do with this Club.
"The manager sold me the story and I feel it is better for my career to come to West Ham now. I know I will play now and I don't think about last year. I have to think about this year.
"I was very happy with my first match and we are now looking forward. We knew it would be a difficult game but we need to take it step by step.
"I know the manager of Leicester and we will prepare everything for Saturday. I was so proud of Reece Oxford and it was a pleasure for me to play alongside him. He understands everybody and wants to learn."
Regarding this Saturday's match Slaven Bilic can't count on Enner Valencia, Andy Carroll, Joey O'Brien, Pedro Obiang, all out due to injuries so the possible lineup could look like this: Adrian – Jenkinson, Reid, Ogbonna, Cresswell – Oxford, Kouyate, Noble – Payet – Sakho, Zarate.
At Leicester there were no significant changes regarding the players in or out, but the news that the club sacked Nigel Pearson, the man who is the most responsible for surviving Premier league elimination last season, echoed strongly. The club offered his "hot seat" to Cladio Ranieri and according to first round, they did a good job with it. Sunderland might not be the best measure because it is among the worst teams the league, but Leicester from the first minute played aggressively and offensively, and until the 25th minute, the Foxes scored three times. Still, after having 3-0 lead Leicester shown and some weakness or relaxation which were a cause to conceding twice. Still Ranieri's men acted good to that situation scoring the fourth goal and sealing all three points.
For the "weaker teams" win at the start is always of great importance and today Leicester can with a lot of confidence catch a good result in London, which for could be and the point, although it should be noted that since the beginning of April Leicester snatched 25 points, most of all clubs in the league.
– West Ham made a fantastic result against Arsenal when no one believed that Arsenal could lose. They scored two goals and saved their own net. It was an excellent game for West Ham, better than ours against Sunderland because certainly tougher task is to beat Arsenal away – believes Leicester coach Claudio Ranieri, who is considering whether to start with three classic stoppers.
– I was thinking enough about tactics for this match with West Haam, and the primary aim is to close and block their lines and then to look for a way to beat them – said Ranieri and with it has announced somethig more closed tactic for this match. A frightening fact for Leicester that in London Foxes have lose 17 of their last 20 games in which they still look for their first win, while against West Ham they were defeated in the last seven of the last eight games. As for missing players Ranieri only can't count on midfielder James.
Leicester City Possible team: (4-4-2) Schmeichel, de Laet, Huth, Morgan, Schlupp, Mahrez, Drinkwater, King, Albrighton, Okazaki, Vardy