Italian and Manchester City striker Mario Balotteli,who entertained many times the football public,this time decided to add a new tattoo on his chest.
Tattoo alone would not be so interesting,but Super Mario or "Why always me" this time decided to use Genghis Khan quote "I am the punishment of God…If you had not committed great sins, God would not have sent a punishment like me upon you".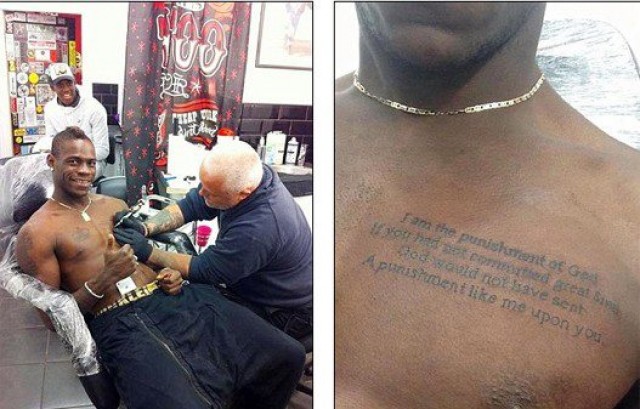 Something which for surely will have another big exposure in public.