All that Pep Guardiola and Barcelona wished from the Easter bunny is staggering of Real Madrid in next games. And the first won come this Sunday when Real Madrid played 0-0 with Valencia at home (video).So for Barca plan is simple,just keep winining and hope, that Real will stagger again,and knowing that Mourinho footballers still needs to visit Atletico Madrid,Nou Camp and to play with Bilbao this option then is possible.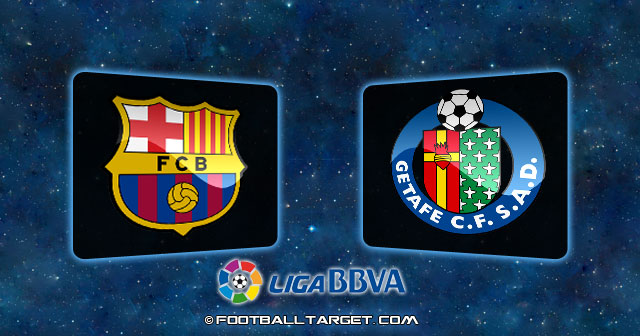 So, today Barca will not allow uncertainty and they will attempt to resolve this game as soon as possible . If there was any doubt about the survival of Getafe, they have answer to it,qith their last series of resuslt, when in the four games they entered three victories and one draw,so 11 points will be enough stock to the end of the championship.
Getafe – Barcelona highlights

The first meeting this season in the suburbs of Madrid, at Coliseum Alfonso Perez, Barca players do not remember kindly. Getafe managed to completely freeze Barca,and eventually deservedly won 1-0. If it worth – remember,then get even, today, Barcelona,should fire from all weapons to their guests and also at least partially return for the they first match.
Barcelona manager,Pep Guardiola
Barcelona player,Adriano
The Brazilian defender said that he's "at his best" and that the team must win their remaining matches to keep their title hopes alive

Probable lineups
Possible Barça XI: Valdés; Puyol, Mascherano, Adriano; Busquets, Thiago, Iniesta, Fabregas; Alexis, Messi, Cuenca
Prediction :
With Real latest result,Barcelona cut the gap to four points,which should give them extra confidence boost.Leo Messi is playing in superb mood,and last game against Zaragoza when they manage to pull back from 1-0 deficit,shown us how serious they are.We can expect Barca to win easily,and maybe we can add over 2,5 goal with it.