Tito Vilanova, former coach of Barcelona, recently passed away at the age of 46 after more than two years of fighting with tumors of the parotid gland.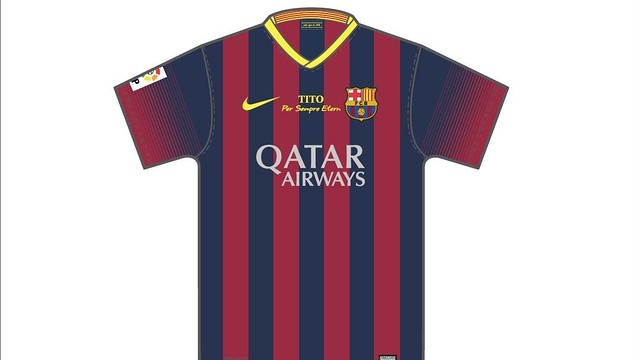 Screenshot : fcbarcelona.com
Football world in mourning, Tito Vilanova dies of cancer at age 45
The club from the Camp Nou announced that the players will be wearing a special shirts with a farewell message for the late coach before the game with Getafe next Saturday. Before the game a video showing highlights of Tito's life will be shown as well.
The words 'Tito, per sempre etern' (Tito, forever eternal) will be on the chest of Barca jersey .