These days, racism is a huge topic in football. In fact, at the moment, it is something that is unfortunately dominating the headlines. Over recent years there has also been an emphasis on the number of black managers in English football, with many simply bewildered why so few are in charge at clubs. It would be fair to say that all of the divisions in English, and probably world football, are full of black players and that begs the question why there are so few black individuals standing on the touch lines.
This is a question that has been asked on countless occasions and at the moment, nobody has a definite answer. There have been many theories branded about, but nobody has yet put their finger on the problem.
At the moment, there are incredibly just two black managers in the game – Chris Hughton and Chris Powell. We'll now take a look at the two and how they have overcome the barriers that seem to have hindered so many other potential black managers over the years.
Chris Hughton
Regarded as football's 'Mr Nice Guy', many people forget that Chris Hughton actually enjoyed a very successful playing career and represented the Republic of Ireland no fewer than 53 times. He built up a wealth of experience at backroom level during a fourteen year spell at Tottenham, only to switch to Newcastle in 2008.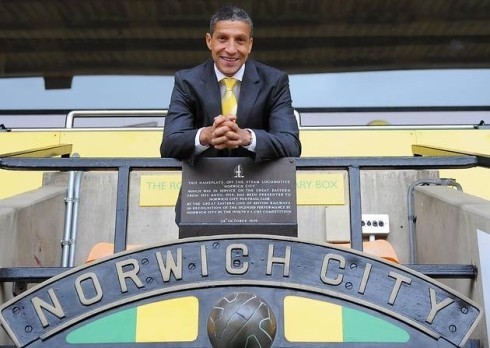 It could be said that his spells as caretaker manager at the Magpies were hardly successful, but as soon as he was handed the reins on a permanent basis he certainly came into his own. After being appointed on a full-time basis following the club's relegation to the Championship, he immediately masterminded a superb return to the Premier League and many were incensed that he was shown his marching orders after just a few months the following season – even though Newcastle were sat in a comfortable 12th position.
This was something that didn't hinder Hughton though and he proceeded to take Birmingham to the playoffs in 2012, after orchestrating a 4th place finish.
He is now the manager of Norwich and while the Canaries are finding life difficult at the moment, most people are very impressed with how Hughton is equipping himself at Carrow Road.
Chris Powell
It could be said that Chris Powell has much less experience in the world of football management, but he is still regarded fantastically well following some sterling work with Charlton. Of course, if you look at Powell's playing career, one should not be surprised to see him performing so well in the dugout. He was viewed as a gentleman of the game and after making over 650 appearances as well as accumulating several England caps, few could doubt his ability.
Still, a lot of people were surprised when Charlton appointed him in 2011 and he certainly had everything to do as the club were lingering near the bottom of League One. However, he proceeded to completely revamp the club and after masterminding a title winning season last term, he is now attempting to establish The Valley outfit in the Championship.
Other black managers who have graced the English game.
Of course, while the above two are hugely successful, there have been other black managers who haven't fared quite as well. John Barnes is probably the best example and after experiencing poor spells with both Celtic and Tranmere, few believe he will get another chance in management. Jean Tigana, Leroy Rosenior, Paul Ince and Keith Alexander are examples of others who have been involved in the game and even though not all of these have been completely successful, it still doesn't answer the question as to why there are so few black managers in the modern game ?!
Liam