On Tuesday, its playing only one match of the 33rd round of English Premier League, so of  course we would follow it.At Edwood Park Blackburn Rovers welcome troubled giant,Liverpool.
Although on the table between them is a gap of 15 points,it should be noted that both teams are in great result crisis,and their first match in Liverpool ended with a draw,while last year host managed to record high win over Liverpool.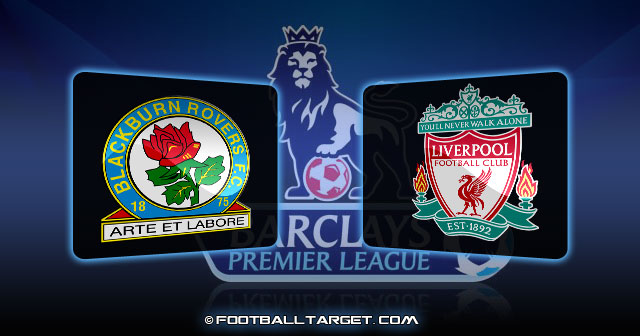 Of course  in the Rovers  camp they were be  happy to repeat it on Tuesday evening, especially since their much-needed points in this struggle for survival. The chosen players of coach Kean after three successive defeats are  again in the relegation zone, but also they still have a chance to survive,since the 17-placed QPR has the same number of points, a 16-placed Bolton just one point more.
However, what much more concerned domestic coach is the fact that in the last two matches they have failed to score any goal,so they will return to 4-2-3-1 system, where except Yakubu, much more dangerous in the attack should be Formica, Hoilett and Pedersen, especially if their main weapon, and this is a quick counter, will  function properly.
However, they should take into account the defense, because the "Reds" announced extremely offensive formation with three strikers, and it would be logical to return an experienced midfielder Dunn to the team, while young Lowe is likely to be moved to the bench.
Also, until recently the standard midfielder Martin Olsson due to minor injuries should be excluded from the first team, while defender Salgado, midfielders Grella and Rochina are out due the injuries,and their striker Modeste is suspended.
We have already said in the introduction that Liverpool is also in very bad shape, where they after tied three defeats last weekend at home against Aston Villa won only one point. It's certainly led to their decline its eighth place at the table, and with very little point advantage over the teams which are behind them, so theoretically it could happen after this round for the first time in the season they move to lower part of league table.
But that does not worry them too much because they are already by winning the Carling Cup ensure participation in the European league, and they themselves are aware that with such poor results in the spring part could seriously compete with the top-placed clubs.
Consequently, they are obviously devoted maximum to English Cups , where they will next weekend in the FA Cup semi-final weigh forces against city rivals Everton, the club which they have beat the last time in Premiership.
For all those reasons should not be expected that coach Daglish chosen players will overspend themselves in this match with Blackburn, especially in a contact game,which could lead to unwanted injuries, but we also believe that with a little offensive game they try to disrupt  teammate in the defense .
Daglish in a prematch interview,announced three strikers, while in the last line should get a chance  Agger. Otherwise, due the injuries are out from before midfielders Lucas and Adam , defenders Johnson and Kelly, while the goalkeeper Reina is suspended and his place will take experienced Doni.
Probable lineups : 
Blackburn: Robinson – Orr, Dann, Hanley, Martin Olsson – N'Zonzi, Dunn – Formica, Hoilett, Pedersen – Yakubu
 Liverpool: Doni – Flanagan, Skrtel, Agger, Jose Enrique – Henderson, Gerrard, Shelvey – Suarez, Carroll, Bellamy