The Champions league group stage is finally back and already in the first match of Group D we have a big match between Borussia Dortmund and their familiar foes, Arsenal.
Both team played and the last season in the same group and both qualified for the knockout stages last term . The Gunners lost at home to Borussia last season, but in Germany they managed to win.As for their mutual encounters in total, Arsenal have won 3, while the German side only 2 and draw once.
UEFA CHAMPIONS LEAGUE
Borussia Dortmund vs Arsenal Live stream
September 16, 2014 • 19:45 • Signal-Iduna-Park, Dortmund
Referee: Olegário Manuel Benquerenca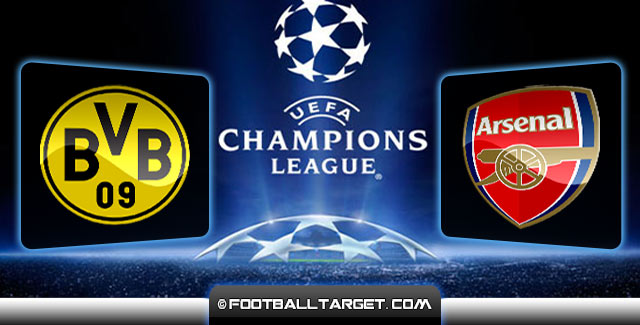 BORUSSIA DORTMUND
Jurgen Klopp's side started a new season very well and only a home defeat to Bayer Leverkusen can be marked as the failure. Ahead of the new season Dortmund knocked Bayern Munich in Super Cup, so a blunder to Leverkusen after that was a little shock. Still, Borussia Dortmund bounced back with two wins and the team spirit is much better. One of them was a last round home match against Freiburg which Borussia won 3-1.
Dortmund boss, Klopp, as usually has a lot of problems with the players injuries, especially in the midfield. So a return of the re-signed Kagawa from Man Utd is a good news for Klopp. Kagawa in his new "debut" already scored a goal and this Tuesday on the other side he shall have a former team-mate Danny Welbeck who signed for Arsenal.
Hummels could start from the beginning after having an injury, while the biggest problem will be a miss of Marco Reus due to (ankle) injury. Gundogan (back), Jakub Blaszczykowski (thigh), Nuri Sahin (knee) and Oliver Kirch (thigh) are out. The striker Ramos who joined Borussia from Hertha Berlin scored in the last game, and successfully grabbed his place in Borussia's attack. The most of the last season's team remained in Dortmund and only Robert Lewandowski has left to Bayern Munich.
Borussia Dortmund probable lineup : Weidenfeller – Piszczek, Subotić, Sokratis(Hummels), Durm – S.Bender, Kehl – Mkhitaryan, Kagawa, Aubameyang – Ramos
ARSENAL
Arsenal at the start of the new season are unbeaten, but the Gunners drew four times. Three times they celebrated where the most needed win was in the Champions league last round qualification match against Besiktas at home 1-0.
In Turkey Wenger's side drew 0-0. Ahead of the new Premier league season Arsenal smashed the league reigning champion Man City 3-0, but against the same team Arsenal played the last weekend at home and tha match finished with a 2-2 draw.
As usually Wenger is having problems picking up the first team for Borussia Dortmund's game, as many players are sidelined due to injuries. Speaking of the Champions league new encounter with Borussia , Wenger believes that the former matches will have no bearing on this year's .
"It is not an advantage, it is not a disadvantage, it is just a new fight every time," the Frenchman told reporters. "They are a different team today and England versus Germany are always fierce battles
Theo Walcott (knee) is still not recovered, Diaby is out as Giroud too, so the signing of Danny Welbeck from Man Utd on the deadline day is a relief for Wenger. Against Man City Mathieu Debuchy was carried off on a stretcher with an ankle injury, but he would be able to play anyway due to red card suspension which he picked at Emirates against Besiktas.
Arsenal probable lineup : Szczesny – Chambers, Mertesacker, Koscielny, Gibbs – Arteta, Wilshere, Ramsey, Ozil – A.Sanchez, Welbeck
Match Prediction : Arsenal and Borussia Dortmund surely are the top two favourites for reaching the next stage of the Champions league. With that in mind it could be tricky to predict the outcome of this match, but over 2,5 goals could easily happen.