A move of Manchester United goalkeeper David de Gea to Spanish giant, Real Madrid was stalled because of delay in paper work, and the deal failed.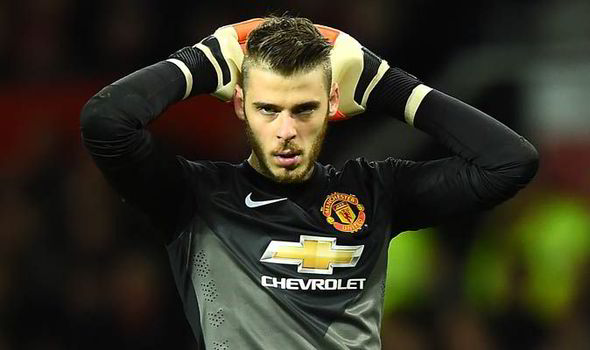 De Gea was all set to join his dream club in a deal worth £29m. Real Madrid got a huge blow on the 11th hour of the transfer window, when the relevant documents were not received by La Liga officials.
David de Gea who did not make a single appearance after the pre-season was on the verge of signing for Real Madrid.
La Liga have also confirmed they did not receive required documents to start the process of the transfer move.
Guillem Balague who is the Spanish football expert told Sky Sports: "La Liga has confirmed that the documents have not reached them on time and, as it stands, the transfer is not going to take place.
"Everything was done and everyone was waiting. David de Gea was at his girlfriend's house in Madrid, [Real Madrid president] Florentino Perez was at the Santiago Bernabaeu, Navas was there too and was waiting to pass a medical, and everything was signed and sent to Manchester.
"But the information is that the documentation didn't come back from Manchester United on time. Reports say the Navas paperwork came in at one minute past midnight in Spain and therefore did not reach La Liga on time, so the transfer is not going to happen.
"There is no precedent for this. Three years ago Fabio Coentrao could not go to Manchester United for the exact same reason, and Real asked the league if they could have five more minutes, and the league said 'no'.
"Nobody expects an extension, so everyone is reporting that the deal has not gone through."