The Brazilian football club, Sport Club do Recife hired mothers of the fiercest fans as security guards to discourage fans from fighting…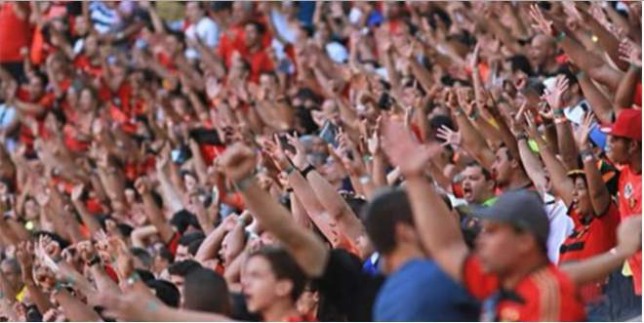 The Brazilian football club hired Moms of the fiercest fans as security guards hoping to prevent their conflicts at stadiums.
Sport Club do Recife have trained 30 mothers for Sunday's game against Nautica and "deployed" them along the pitch. They were dressed in T-shirts with inscriptions visible "Security Moms" in Portuguese.
Their presence was announced to fans on the big screen before and during the match, and the club announced that Security Moms have had the same training as other members of security.
"The idea was that the trouble-maker fans become aware and to help to ensure a peace in the stadium," said Aricia Fortes, vice president of Ogilvy who came up with the idea of Moms on the pitch."
"Ultimately no one wants to fight in front of a mother and at least in front of his".Recife won with 1-0 and there were no arrested fans. In recent years, violence at stadiums become the problem among fans of Recife.