Contrary to what have claimed the British media, that Cristiano Ronaldo does not want to extend his contract with Real Madrid, because he wants to return to Manchester United, Spain's Cadena brings news that the Portuguese has agreed to offer extend his contract with Royal Club…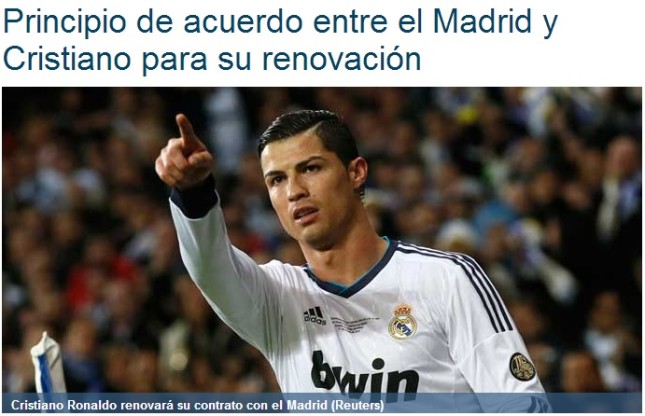 Cadena claims that one of the best footballers, today extended his contract for an additional three years or until the 2018. His current contract is valid until the summer 2015th year. If this is true, then the Portuguese at the same time has refused offer of the unnamed French club (which can only be a PSG and Monaco), who was willing to "give" 17 million euros per season and 50 million just for coming to the club.
To recall, Ronaldo for a long time is delaying a decision on the extension of the contract with Real Madrid, which many interpreted as an attempt to escape from the Spanish capital. Apparently on Tuesday on the website of real estate agencies appeared and his villa, which has only further raised dust about intentions of Ronaldo this summer.