March 31, 2012 5:00 PM BST
Stadio Angelo Massimino — Catania
Serie A surprise Sicilians Catania this Saturday host reigning champion AC Milan.Catanisa have lost in their last 10 matches only once ( defeat to Juventus 3-1) and currently is sitting six points adrift of fifth place,and its on the verge for qualifying for the Europa league next season.
This saturday they test their streight at home on their Stadio Angelo Massimino where they lost only twice this season,against superb AC Milan,who under Allegri despite lots of injuries,still managing to hold first place od Serie A league,and play in Champions league well.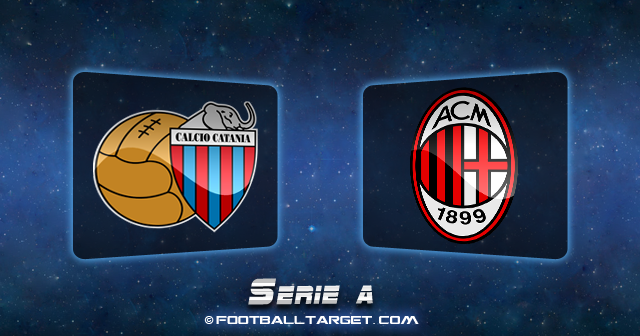 They still have active results towards the second leg match against Barcelona ( First match finished with 0-0 draw – video ).Milan first goalscorer Zlatan Ibrahimovic is in superb form on which he carry Milan to second consecutive Scudetto.In last four league matches which they won in a row,Ibrahimovic scored 7 goals.Allegri footballers are stunning on away matches where they managed to win 10 of them,more than any other team in Serie A .
With pretty inspiring result against Barcelona,and with win over Catania confidence of Milan player will just boost more,ahead of the Champions League quarter-final return leg.
M.Allegri ,Milan manager..

"The result in Barcelona will be a consequence of what will happen in Catania," Allegri said.
"It's a challenging week but we have to take it one game at a time.
"We must return home from Sicily with maximum points because it is crucial heading into our Champions League tie.
"We know that we face a difficult game at the Nou Camp, that Barca is the top team in the world.
"But we are in good form and we have to be confident."
Catania are a solid group," Allegri said.
"They are in great form while we head into this game having used a lot of energy in recent days.
"But we need to be confident and strong."
Video
Montella,Catania manager
"Milan are used to playing regularly and I don't expect us to have an advantage," he said. "In order to beat Milan, we will need to play at 101% and hope they are not at their best."
PROBABLE LINEUPS
CATANIA: Carrizo;Belluschi, Legrottaglie, Spolli;Barrientos, Izco, Lodi, Almiron, Marchese ;Bergessio, Gomez
AC MILAN :Abbiati;Zambrotta, Bonera, Mexes, Antonini;Aquilani, Ambrosini, Nocerino;Boateng;Ibrahimovic, El Shaarawy
Watch Catania – AC Milan live from our live stream section.