Claudio Annelucci, agent of Uruguayan and Napoli striker Edinson Cavani, said that his client has agreed to talks with Arsenal and Liverpool regarding the potential transfer.
"Liverpool and Arsenal are the first clubs with which Cavani has agreed to talk. Cavani wants to play in England,that is not a secret, it is one of his biggest dreams," said Annelucci.
Cavani is currently one of the most coveted players on the football market, and for his "service" are interested also Man City and Chelsea, who considers him as the backup option in case that Blues fail to bring Radamel Falcao from Atletico Madrid.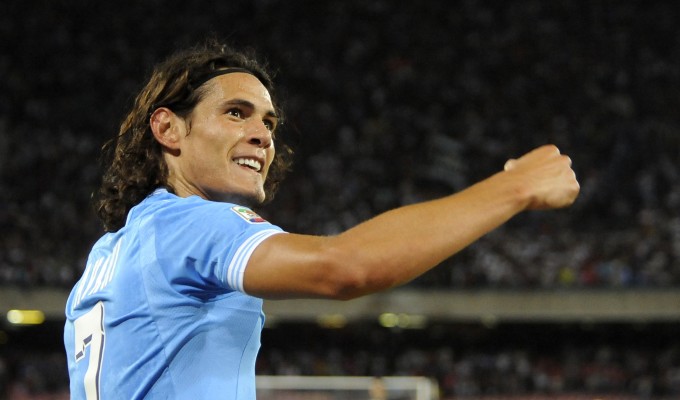 Cavani is currently the second Serie A top scorer with 8 goals in 11 appearances,and in total for Napoli since 2010. Cabavi has scored 57 goals in 81 championship games.
The Uruguayan striker for Napoli is tied to 2017. year with the contract, and the Transfermarkt market estimated his value at 35 million euros.
Liverpool is allegedly much closer to bring this striker, since Cavani himself has stated that the money is not important to him, and that he wants that the club have "heart".Also,the Uruguayan said he had a great desire to play with Luis Suarez.