Chelsea FC owner Roman Abramovich will not bargain with Atletico Madrid and will use Radamel Falcao´s contract release clause to bring him at the Stamford Bridge in January for a £48 million.
Although Atletico Madrid are desperate to keep Falcao, the Colombian' have a buyout clause and they will have no option when Chelsea´s bid arrives.
Scorer of 12 goals in eight Atletico Madrid appearances this season, is the first Chelsea target and the wish of Chelsea manager R.Di Mattero
who wants another striker in the team expect Fernando Torres and Sturridge.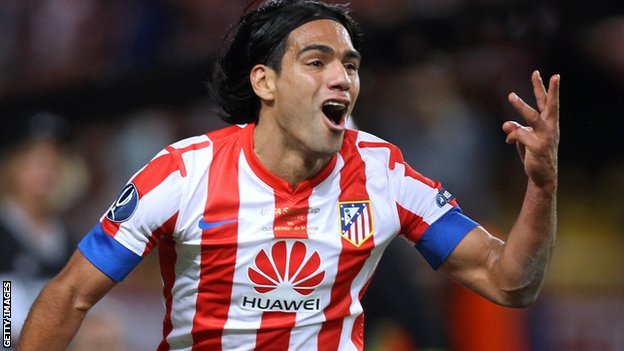 The idea of Abramovich is to target Premier league title with Falcao for who he belives he will adapt greatly with Eden Hazard, Juan Mata and Oscar.
As Goal.com mentioned,Chelsea are not the only club interested in Falcao,as the Citizens coach Roberto Mancini also would like to bring this striker in his team,but first Man City would need to offload some players,because their attack is fulfil with Sergio Aguero, Carlos Tevez, Edin Dzeko and Mario Balotelli,so Chelsea are the favourites to land currently best striker in the world.
It is mentioned that Falcao has already agreed personal terms with the Blues.What would be interesting to see is,will a scorer of four goals in the Premier league competition so far,£50m Fernando Torres hit a bench with Falcao´s arrival.