According to the news from Naples,Radio Napoli, and The Daily Mail,Uruguayan striker Edinson Cavani is a new player of London's Chelsea.
Chelsea will pay as much as 58 million. "We have received news from a reliable source close to the club that all has been agreed with Chelsea, and that the new coach of Napoli , Rafa Benitez, has approved the transfer of Cavani" referred to Italians.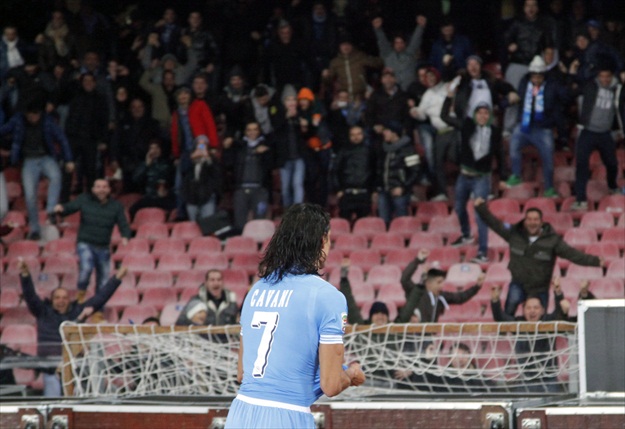 "Chelsea will pay to Napoli €58 million euros, five million less than the asking price, and Cavani in London should be earning 8.5 million euros per season plus a percentage of the marketing campaign" .
De Laurentis with arrogant performance railed Cavani from Napoli
Specifically, the president of Napoli a few days ago said he would "break" Cavani´ head if he does not stop thinking about the transfer and return to the club on 20th July.
"The president's words were very tough and strong. I do not like it. I want to talk to him face to face," said Cavani after a win of Uruguay's national team against Tahiti, after which was probably and finalized an agreement with Roman Abramovich.
Cavani to Napoli arrived from Palermo in the summer 2010. year for 17 million. In the meantime, he played 138 matches in all competitions and scored a great 104 goals. With the Neapolitan club he won the Italian Cup in season 2011 / 20012. In total of seven seasons in Serie A Cavani scored 112 goals combined for Palermo and Napoli.