April 29, 2012 8:30 AM EDT
Stamford Bridge — London
Match : Chelsea vs QPR Preview ,Premier league
In this first Sunday match of 36th round of English Premier league their strength will wage two teams which currently occupied different part of league table,and to add city rivals Chelsea Blues and QPR.Naimely,Chelsea currently occupied sixth spot and until the end of league season big fight waits them for the last place which leads in the Champions league,while 16th places QPR still havent secure they staying in the elite competition for the next season,considering they are just one point above relegation zone.Autumn match between these two teams finished with QPR victory.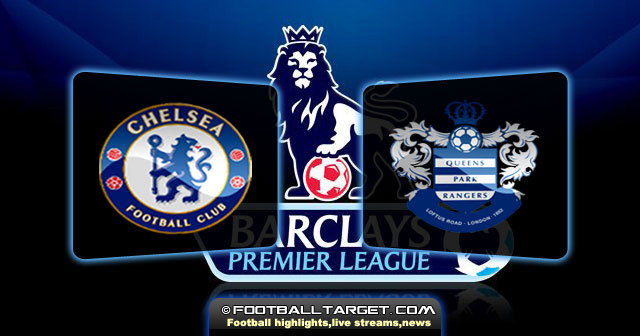 Chelsea footballers get their revenge for this defeat on the beginning of this year when the yon Loftus Roas celebrated in 1/16 of FA Cup.However,this Sunday Chelsea players surely want to win ,especially when after their last two draws they complicated their plan to reach Champions league spot,which is really heated now and currently Newcaste Magpies occupied it,and they have four point more then Chelsea,while still in the game for the same spot is another London team,Tottenham Spurs,who have one point more than Chelsea and play just few hour later at home against Blackburn Rovers.
Of course nothing is resolved here, especially since in the next round in London directly meet Chelsea and Newcastle, but definitely of coach Di Matteo before that match, in any case should not drop from this match with QPR . But their main problem at this point is evident exhaustion of the shocking semifinal rematch League encounter with Barcelona, where they spend their maximum, both physically and mentally. However, all this is worth it, because in May in Munich they will seek their first title of European champions against Germany's Bayern , while the next week expect them another grand final, in the FA Cup, where they will play against Liverpool.

Of course now that the main task of a coach Di Matteo will be to equal distribute the strength for all these games, so it is quite realistic to expect against QPR on the pitch combined team, in which from the start lineup could get chance goalkeeper Cech and defender Ivanovic and Terry, and just because outside the competition are injured Cahill and Luiz.
Chelsea probable lineup: Cech – Bosingwa, Ivanovic, Terry, Bertrand – Romeu, Essien, Malouda – Sturridge, Torres, Kalou
Unlike Chelsea, the main issue of Rangers before this Saturday's match are their extremely weak away performances where they have five consecutive loses, while on the other side at home they managed to record four consecutive victories. For their happiness, yet it was enough to find themselves above the relegation zone, but only with one point advantage over 18th placed Bolton, who yet has game less, so absolutely their is no guarantee that the next season they will compete among English elite.
The more so as in the last round expects them away match against Manchester City, where indeed they can hardly expect the point (s), so the more realistic option for them is,that now on Saturday against a tired and somewhat euphoric Chelsea attempt to reach a possible surprise. However, still they have to be aware that the hosts desperately needed points too, so it is expected that coach Hughes will again play only with Zamora in the attack, while returner Cisse his chance again, probably will be waiting from the bench.
As for the rest of the team, he should be almost the same as in the last round, in which they celebrated at home against another city rivals Tottenham.Suspended Taarabt on the left wing position will replace experienced Wright-Phillips. Otherwise,outside the team from before due to injuries are midfielders Faurlin and Dyer.
QPR probable lineup: Kenny – Onuoha, Ferdinand, Hill, Taiwo – Derry, Diackite – Mackie, Barton, Wright-Phillips – Zamora