The first star of the Portuguese national team and Real Madrid, Cristiano Ronaldo already has won a lot of trophies, but for now, they were all with the club. Objectively, with the national team is a much more difficult to win trophies since there are only two true, great competition, European and World Championship, which are scheduled to play every two years. Cristiano Ronaldo, considered by many, the best European player with Portugal until now has not won any trophy.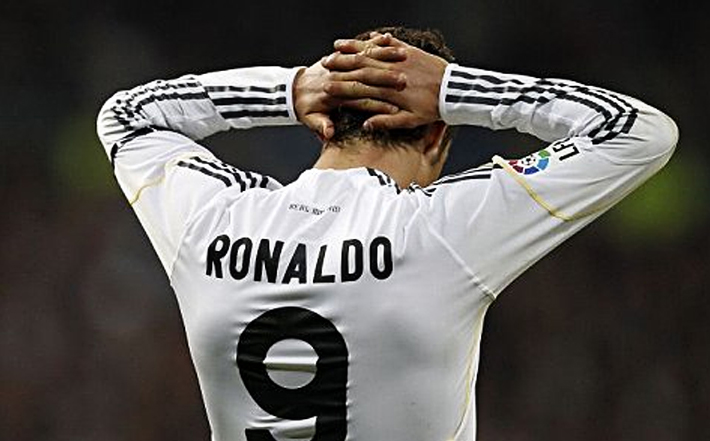 From Cristiano Ronaldo, nobody can take away the undisputed football skills, but in addition to it,his superstition surely doesn't help.
Specifically, the 27-year old Portuguese, when he plays for the national team, blindly is holding to his seven rituals that "brings" him luck.
Or, for which he at least thinks that should bring him some luck.Ronaldo's "sorcery" it was not helpful to him either at the recent Euro since Portugal was knocked in the semi-final from Spain after the penalty shootout.
Egocentric as it is, because of Cristiano Ronaldo´s strict adherence to its own rules, sometimes his teammates are suffering as well, who yet have not publicly spoke out about his "seven rituals", but it would not be surprising that some bother them or at least sometimes irritating them.
For example, Cristiano Ronaldo is the only Portuguese who may start off with a long-sleeved jersey, while on the bus, only he has the right to sit in the back row.
Some of the bizarre rituals are related to Ronaldo´s hairstyle. Self-righteous 27-year-old in the half, in fact, instead of talking with his teammates and coach, is spending the time to change his hairstyle because for some reason Cristiano can not play all 90 minutes with the same one.
However, one of his crazy habit he was forced to change. Otherwise acting "star" he constantly was the last one who went out of the tunnel to the pitch before the start of the match, but when he became the captain of Portugal,he had, clearly, as leader of the team,to go out the first.
7 funny superstitions of Cristiano Ronaldo
⊲ on the bus Cristiano is sitting alone in the back row and he is the last one who leaves the bus
⊲ on the plane he sits always with Pepe and he is the first who leaves the plane
⊲ in the locker room at the halftime he must change his hairstyle
⊲ he must touch the ball before leaving the dressing room
⊲ In the Portugal national team he is the only Portuguese who is allowed to start off with a long-sleeve jersey
⊲ on the pitch he always steps onto the right foot
⊲ when he scores the goal,first he is waving to his family