Cristiano Ronaldo has donated his Golden Boot worth €1.5 million to a cause of supporting Palestine children.

The Portuguese forward and one of the worlds best players has raised the money from the sale of his Golden Boot trough his club's charity foundation which will dedicate the funds to schools in Gaza following an auction.
The Arabic site of the club's network has revealed this information.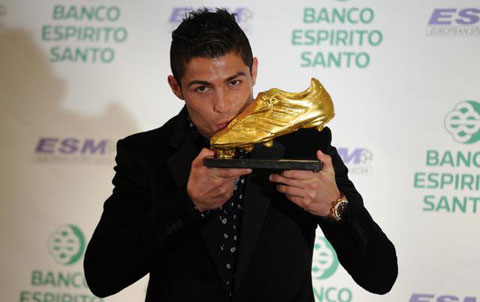 The money of selling the Golden Booth which Cristiano Ronaldo has earned in 2011 and gave away will be dedicated for the funds to schools in Gaza.
Rumour or not,we will know soon much more,but still,this is not the first time that Cristiano Ronaldo donating the Palestine Chlidren.
According to various reports, Foundation of Real Madrid until now has helped to build 167 schools in 66 countries.
Last year on November 20th of 2011 at auction of Real Madrid Foundation which was dedicated to raise funds to schools in Gaza,Ronaldo has sold the most of his sports shoes.
Cristiano so far was and a donor..