According to Spanish daily sports newspaper AS, Real Madrid star, the Portuguese Cristiano Ronaldo, the Fifa Ballon d'Or current winner, once again has shown his warm and generous side with the honourable act of paying €60,000 for an operation needed for a 10-month-old boy.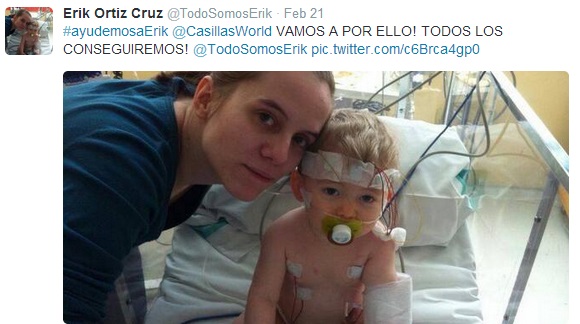 A little boy, Erik Ortiz Cruz, has been diagnosed with a brain condition known as cortical dysplasia due to which he could have 30 seizures a day.
When asked to donate some boots for a charity auction, Cristiano Ronaldo has found out for this , and once again has showed his warm generous heart and decided to cover the whole bill and to pay €60,000 for the little Erick's operation.
This is not the first time Cristiano Ronaldo has come to someone's aid. Until now he also paid for a nine-year-old's cancer treatment two years ago.