During a second leg encounter of the Spanish Super Cup between Atletico Madrid and Real Madrid Cristiano Ronaldo has shown off his boxing skills after a corner kick. The Los Blancos frustrated by the fact they failed to score an equalizer, started to play "dirty" and the Champions league winner have picked a lot of yellow card, while Luka Modric has even picked his very first red card in his career.
Still in the 94th minute of the match, Cristiano Ronaldo in clash with Godin has picked a yellow card, but according to video replay, it looks like he has deserved at least a red card.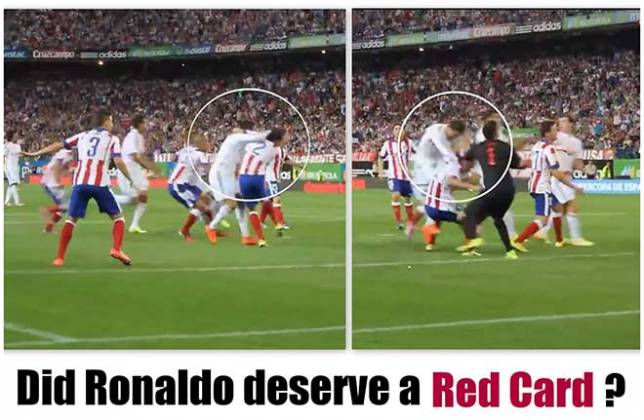 Yellow card, red card, it's not important, what's important is that we dont expect from one of the world best players this behaviour, that's for sure, especially when he is a role model of many children .