In Zurich many former and current football stars have gathered today as celebration of the Golden Ball award for the best footballer of the year, organized by FIFA and France Football began.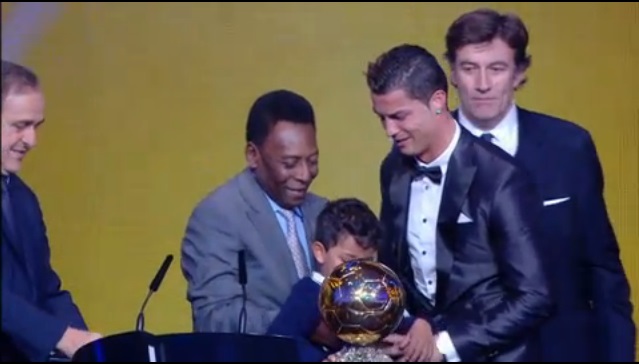 In competition with Lionel Messi, winner of the four-titles, this year's favorite Ronaldo and Franck Ribery, whose great successes with Bayern remained in the shadow of the duo from Spain, the 28-year-old Portuguese, Cristiano Ronaldo has won the prestigious award Ballon d'Or for 2013 for the second time in his career after being crowned the best player in the world in Zurich on Monday evening .
Although the 28-year-old Ronaldo failed to win a major trophy at club level he claimed the Fifa Ballon d'Or, beating off Bayern Munich's Franck Ribery and Barcelona's Lionel Messi as the world's outstanding footballer over the last 12 months.
Cristiano Ronaldo finished as the runner-up to Messi on three occasions (in 2009, 2011 and 2012) and previously Ronaldo has won the award Ballon d'Or back in 2008 as a Manchester United player. The second placed player was Ribery while Messi ended up as the third.
"I would like to thanks to my club and national team. Without them I would not have succeeded in this.
I am very happy, it's not easy to win this award. Thanks also to my wife, friends and everyone who supported me.
This is a very emotional moment for me." Thank you all, said Cristiano Ronaldo in tears, after winning the Golden Ball