Cristiano Ronaldo vehemently has criticized the main referee of Sunday's "El Clasico" Undiano Mallenco, but also and the whole referee's organization .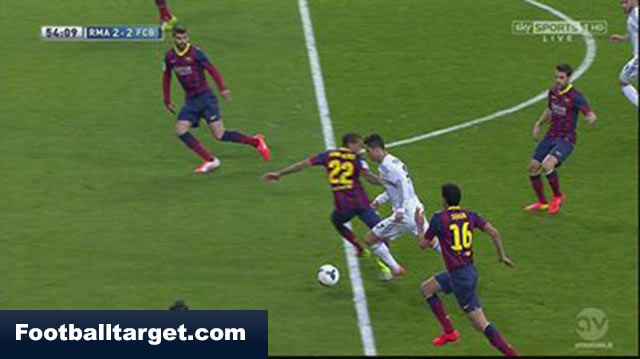 Barcelona managed to win El Clasico with 4-3 after having a lead and going behind twice in a game, when Lionel Messi managed to net a hat-trick and break the all time Di Stefano's El Clasico top goal scorer record.
Cristiano Ronaldo was unhappy with a defeat and the biggest reason for the home defeat Ronaldo saw in Undiano Mallenco, the match referee of the game.
"I don't want to leave this inside of me and I'm not looking for excuses, but the ref is not at the required level for a game like this.
"If Barca lost today they would have been out. After five years here, I understand how things work.
"[The media] has been here for many years more than me. I have never seen Real Madrid favoured by the referees" the forward said.
"I'm sure that no matter all this, we will win the League."
"Ever since I came to Real we have never had the help of referee's. Every year the same story. I believe that we will win the championship, but I wonder whether it was important of how we play on the field? " Said a visibly angry the biggest Real Madrid star.
Ronaldo has commented and awarded penalty for Real.
"Maybe it was outside the penalty area, but what about a penalty at Camp Nou which was not awarded for us. How about a penalty on Neymar?" said Ronaldo."