Borussia Dortmund have announced Thomas Tuchel will be their next manager in the summer after Jurgen Klopp leave the club.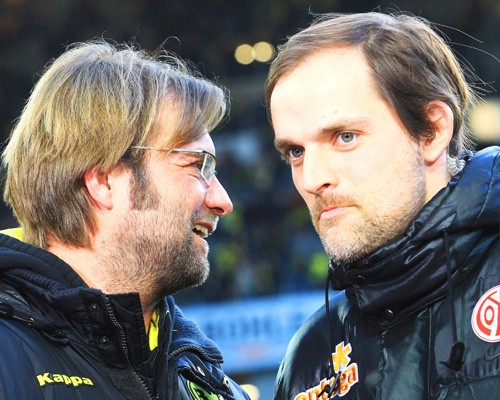 Klopp talking to the press on Wednesday said, he will quit Dortmund in the summer as he no longer feel he can take the club forward.
Thomas Tuchel has been out of work after he took time off from football. Previously he took charge of Mainz after Klopp left Mainz in 2008.
Thomas contract expires in June and from 1st of July he will become the new head manager of Borussia Dortmund.
Latest Dortmund statement read: 'The eight-time German champions Borussia Dortmund have appointed Thomas Tuchel as their new coach from July 1, 2015. The 41-year-old will receive a three-year contract.'
The 41-year-old was wanted by many Premier League clubs including Newcastle United but Dortmund got the man they wanted.
The club statement added: 'Borussia Dortmund will present Thomas Tuchel officially in the week after the end of the season. BVB ask for understanding that there will be no comments made from anybody concerned at this time.'
Thomas Tuchel will have a fighting task to lift Dortmund and compete with the likes of Bayern Munich and the top European clubs in the Champions League.
Emotional Klopp: Why I'm leaving Dortmund