One of the greatest coaches of all time, Manchester United boss, Sir Alex Ferguson has confirmed he will retire as manager of Manchester United at the end of the season!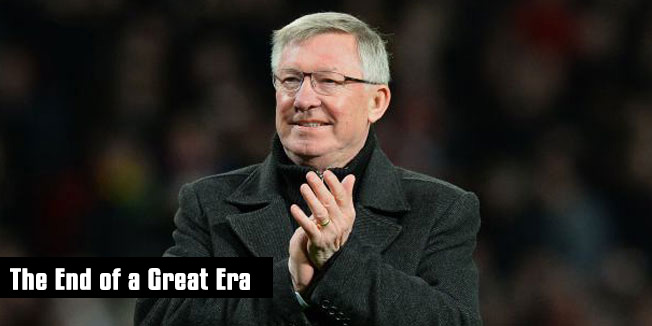 Every English media reported rumors which began to appear among football players and coaches of United on Tuesday during a meeting on the golf course. Apparently to the audience then it is said that soon they can expect a major announcement regarding the future of Alex Ferguson.
After he won with Manchester United 38 major trophies the legendary Sir Alex Ferguson (71) decided that it would be enough. At the end of this season, a legend in the world of football will conclude an incredible coaching career after 26 years on the bench of Red Devils.
– This Was not an easy decision, but it's time to leave. I want to thank everyone on this great journey that has brought me much joy and satisfactions. I want to thanks to fans, players, team leaders, and my wife Cathy who tolerated me all the time. I believe that United will continue the successful path after my departure – said Sir Alex Ferguson.
The top favourites for Sir Alex successors are David Moyes,Jose Mourinho,Roy Keane,Ole Gunnar Solskjaer and even Ryan Giggs.
Scot, to recall, has taken over coaching the Red Devils in 1986. year and since then he is constantly on the bench of Red devils,with which, among other things, has won 13 titles in the Premier League, five in the FA Cup, four in the League Cup, two in the Champions League and one in the Club World Cup.