English Premiership, one of the strongest leagues in the world these days is in anticipation of 20,000 goals since its establishment in 1992…

After 16 rounds this season, played last weekend, Premierliga boasts 19,982 and goals, which means that the Great Jubilee is missing 18 more goals. The next round is scheduled from Tuesday to Thursday and we expect that it should find out the name of scoring jubilee 20,000 goal.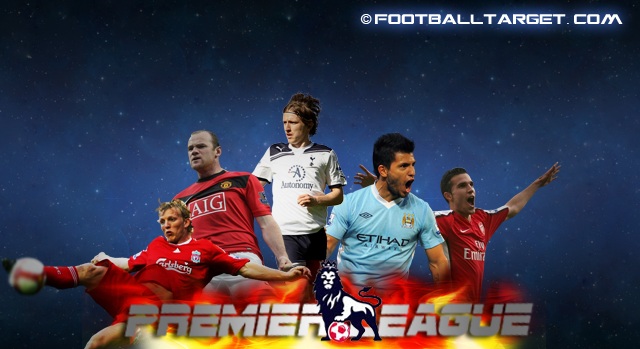 Scorer will happily have the opportunity to deliver 20,000 pounds, the donation of the main sponsors Barclays League, to a charitable organization of their choice.
The first goal in Premiership history of 15th August 1992. achieved then Sheffield United striker Brian Deane in the match against Manchester United, while the 10,000 goal scorer was Les Ferdinand. Deane believes that 20,000 goal could be the work of Arsenal striker Robin van Persie.
– I played with Jermaine Defoe at West Ham and I'd would like that he score, but something tells me it will be Van Persie – said Dean.
***  We found jubilee 20,000th goal scorer ..video  ***
Jubilee 20,000 goal could happen in one of seven matches that are on schedule tonight,so stay tuned,and watch it live maybe you catch it..
Watch live match: Aston Vill – Arsenal 21/12/2011
Watch live match: Manchester City – Stoke 21/12/2011
Watch live match: Newcastle – WBA 21/12/2011
Watch live match: Everton – Swansea 21/12/2011
Watch live match: Fulham – Manchester Utd 21/12/2011
Watch live match: QPR – Sunderland 21/12/2011