It is finished the 14 European Football Championship which for the previous 23 days was played in eight cities of Poland and Ukraine.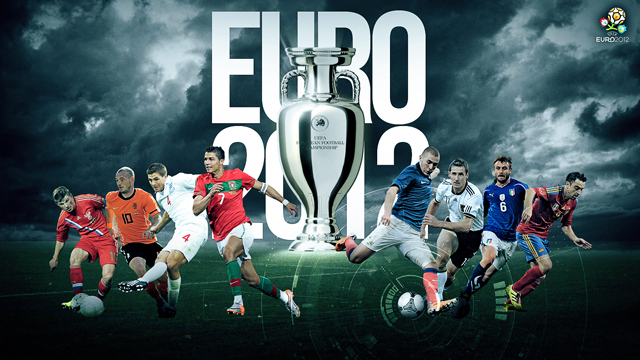 The championship was a less efficient than the last one, but it had much more visitors.A total of 76 goals was scored, or 2.45 per a game. In total, 53 players have enrolled themselves among the scorers,and the  most of them were Germans, eight of them, while the Spaniards have scored seven goals.
All teams have scored at least one goal, while the Irish and the Ukrainians have only had one scorer. Sean St Ledger has scored for the Ireland against the Croatians, while Andriy Shevchenko scored the only two goals for Ukraine,against Sweden.
Giorgos Karagounis, captain of the Greek national team, will be known as the only player who has missed a penalty at this Euro 2012, namely his shot saved a Pole Przemyslav Tyton.
Three more penalties have been awarded,and they were realized by  Dimitris Salpingidis, Xabi Alonso and Mesut Ozil.
Andrea Pirlo against Croatia scored the only goal from a free kick at the championship. And at the championship four years ago there has been only one goal also from the free kick, when Michael Ballack scored to the host, Austrians.
Greek footballer Sokratis Papastathopoulos in the first game of Euro 2012 against the Polish after only 44 minutes earned the first red card at the tournament.
In the second half of the same game and the Polish goalkeeper Wojciech Szczesny has received the red card.
In addition to tthese two red cards in the remaining 30 games of the championship only an Irishman Keith Andrews v. Italy had to finish the game earlier.
Portuguese referee Pedro Proenca judged the most matches at this championship,four including the final match.
Matches in Poland and Ukraine was watched by 1442.366 viewers , or 45.924 per game. One goal less was scored than at the previous championship, while 301.424 more viewers have watched this Euro then the last one at Austria and Switzerland.
Spain is the first team in the football history who have scored 4 goals in the final match,while one of the scorers against Italy,Fernando Torres is the only player in the history who have scored in the two final matches at European championships.