This weekend in England are set to play two semi-final matches of the prestigious FA Cup, and the first one is scheduled for Saturday at the famous Wembley Stadium where they strength will weighed city rivals Liverpool and Everton.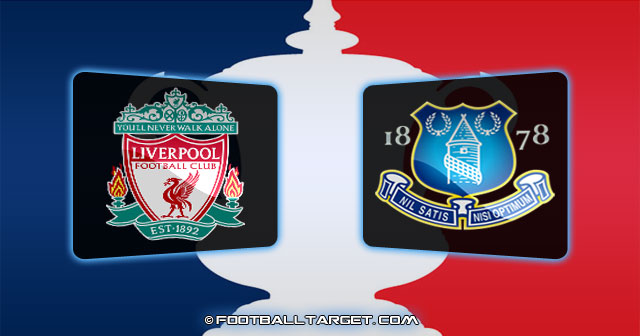 An additional highlight of this meeting gives the fact that currently in the Premiership are on adjacent positions, where Everton have one point more, but Reds can boast with fact that they  celebrated this  season in their both matches.
Thus, exactly one month before,at their Anfield Road ,Liverpool celebrated with  3:0 against city rivals, and the hero of the match was captain Gerrard, who scored all three goals. Of course he will this time be at the center of attention, and it is why Dalglish, along with several players rested him in the last round, in which Reds with plenty of pain in a guest appearance  celebrated with 3-2 against Blackburn .
After an early lead of 2-0, reserve goalkeeper Doni, who  otherwise changed suspended Reina, earned a red card, so the hosts in the following of match manage to equalize,but it wasnt enough as Liverpool striker Andy Carroll in late time of the match scored a winning goal.
Altought,points from this match were not anything special needed,because they are located far from the position which leads in Europe, for the Reds  this victory was full of more importance in terms of raising self-esteem before this big clash in the FA Cup semifinals. Specifically, in addition to the prestige and rivalry with Everton, at Liverpool  camp they were earlier announced that after the Carling Cup has already won, they try to come up to  another trophy of the season, which would somehow improve this entire season, in which they once again stayed away from the top.
Precisely as you are desperate performances at Anfield and thus cost of bad loans in the championship, so this time must be very careful, because Everton will certainly play a much more closed than before, more than a month.
Liverpool Probable lineup: Reina – Johnson, Skrtel, Agger, Jose Enrique – Henderson, Spearing – Suarez, Gerrard, Downing – Carroll
Just as their city rivals, Everton players  last week also came up to three points in the Premiership, where they with a mixed composition smashed the guests from Sunderland with 4:0.
It is evident that this casual games suits them more , without a great deal of pressure, they made their third victory in the last four rounds, while the on their tour in Norwich they remained undefeated. Of course these great results can only be a huge boost to the players of Everton for the FA Cup semi-final clash, especially as their city rivals are them big debtors after theirs last two clashes in which Liverpool took all points.
That's why we believe that the chosen ones of coach Moyes are now much better prepared mentally for the meeting with Liverpool, while their desire, but also the quality of the players never has been questioned. So on Saturday, however, we should watch much more uncertain match between city rivals, especially as the stakes are really high, and certainly the official guests, once more will put most trust in their great defense, but also very agile midfield, which inflicted this season a lot of trouble to many English teams.
Now that their main players should be even more rested, because they missed the match with Sunderland, so again in the attack should be better and better,novice Jelavic, while behind him will operate experienced Cahill, and probably all other players will have a much more defensive than offensive tasks. Otherwise, due to minor injuries are questionable only midfielders Osman and Coleman.

Everton Probable lineup: Howard – Hibbert, Distin, Jagielka, Baines –Neville, Gibson, Fellaini, Pienaar – Cahill – Jelavic
Prediction : The importance of the match, but also very defensive approach of both teams throughout the season, do not leave us much doubt about tip,where only twice in the last 10 years fall more than two goals.So under 3 goals.
Watch match Liverpool – Everton live from ours live stream section