Match : Fenerbahce – Galatasaray Highlights,Preview from Turkey Super league – 12.05.2012.
We believe that even those most ardent fans of football in Turkey could not imagine a better finals of league than this,in direct clash of two most popular teams in the country and major city rivals Galatasaray and Fenerbahce.
In fact, before this last round of the playoffs champion Galatasaray has one point more than Fenerbache, and considering that the other two teams have long written off, on Saturday evening at Sukru Saracoglu Stadium we will find out the name of the new Turkish champion.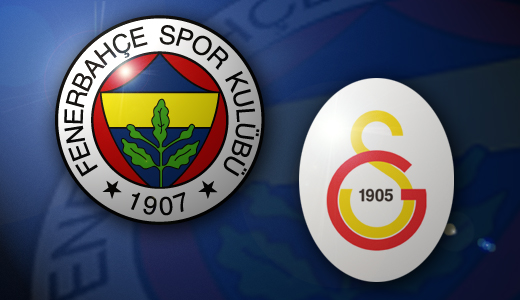 Otherwise, 20 days before Fenerbahce was able to celebrate away at Galatasaray, while during the regular season, the current championship leaders were slightly more successful in their two mutual matches, because in addition to winning at home, on the side they managed to win a draw.
But this time Fenerbahce's footballers are determined to finally come up to triumph at home, because only this option brings them second consecutive champions title of Turkey, which last season, subsequently was from them withdrawn because of suspicions in match-fixing, which is also the reason why they weren't in the Champions League this season.
In the meantime, these things are resolved, so again this season have a chance to prove they are indeed the best team in Turkey, in the direct clash with their bitterest rival Galatasaray, who in the regular season, had five extra points.
However, the chosen of coach Kocaman with four wins and just one defeat in the playoffs so far done the best job, and certainly the most important victory is the one we already mentioned it, the away win against Galatasaray, so now they only have one point less than Galatasaray and a great opportunity that with a new win at home against them,win the new title.
Of course the fact that they are playing in front of their fans has enormous significance for them, because the previous two matches of the playoffs they also resolved in its favor, thereby scoring two goals to Trabzonspor and Besiktas.
But this time they have a big problem because of injury can not count on their best striker Sow, which place will take young Bienvenu, while the team's top scorer Alex is questionable, but it would probably be ready by Saturday, just as his colleagues from midfield, Emre.
Fenerbahce probable lineup : Demirel – Gonul, Irtegun, Yobo, Ziegler – Baroni, Emre – Topuz, Alex, Stoch – Bienvenu
We have said already that Galatasaray in the playoffs drop five points compared to Fenerbahce, mostly because of poor domestic performances, in which in three home matches they won only two points.
In fact, apart from the before mentioned defeat by Fenerbache, chosen of an experienced coach Terima the last two rounds only drew at home against Trabzonspor and Besiktas, while before the same opponents on away matches they managed to beat.
It only tells us that this team has no problems with pressing by the opposing fans, so it will be on the Sukru Saracoglu Stadium, where despite the atmosphere, they will be totally focused on developments in the field and just try to prove that they deserve the long-awaited title of Turkey champions.
Certainly good thing for them is the fact that dont need too much to rush toward the opponent goal, considering they have one point more, but in the case that Fenerbache took the lead of course this approach will be radically changed, so it is very important for coach Terim that except experienced Elmander and Baros in attack, he still has two great players, Ates and Yildirim.
However, the biggest burden in this game should bring their last line and Uruguayan goalkeeper Muslera, while a lot will depend from the midfield performance, which commands the first star of the team here, Brazil's Felipe Melo. As for the absences, they have less problems than Fenerbache, because the only player out from before is injured defender Cetin.
Galatasaray probable lineup: Muslera – Eboue, Kaya, Ujfalusi, Hakan Balta – Baytar, Felipe Melo, Inan, Colak – Elmander, Baros
Watch match Fenerbahce – Galatasaray live on live stream and watch match highlights after the match at football target.com