FIFA newest referee, Fernanda Colombo Uliana sparked the internet for her model look, made her debut in Brazil's Seria Match between Atletico Minero and Cruzeiro.
The home side had a 2-1 led when the 25-year-old Fernanda made a mistake , denying Cruzeiro a last-minute equaliser through an offside call.
Cruzeiro Director of Football, Alexandre Mattos After the game was not happy with this mistake and told to Globo :
"That assistant is pretty, but she's not prepared for this.
The fans shout and she gets it wrong. She's pretty but you have to be good at your job.
If she's pretty, she should go and pose for Playboy."
Fernanda's day job, is a personal trainer specialising in hydro-fitness at a gym in Florianopolis, but she eyes his career in football .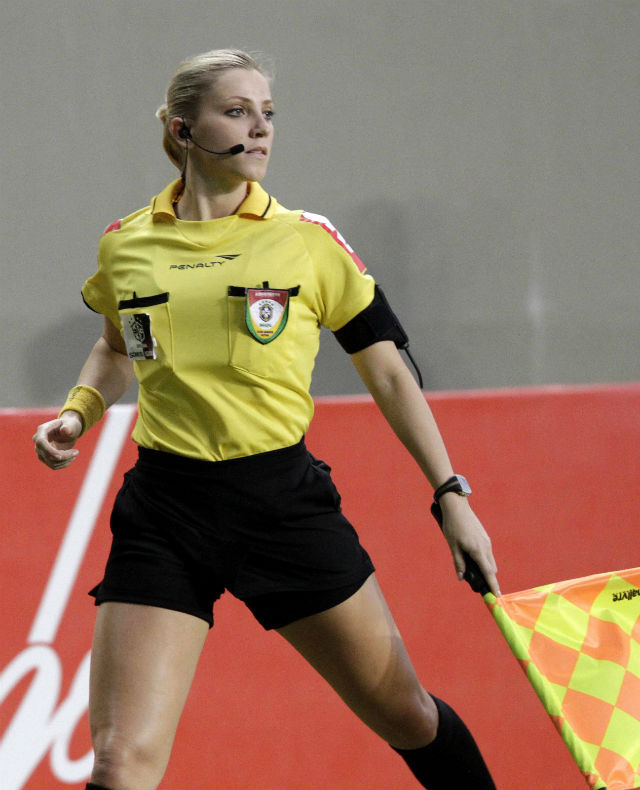 "It's the result of all the dedication I've shown. Who wouldn't want to receive recognition in their chosen career, after all? For me it's a huge victory."
FIFA recently given her an official status by the refereeing committee of the Brazilian FARegarding her new job, for which she is delighted. "It's one more step towards winning people over," she told local paper Diario Catarinense.
Photo : Action images