MARIO GOTZE, a 20-year-old attacking midfielder of Borussia Dortmund and the German national team, who was called "German Messi" by Franz Beckenbauer has signed for Dortmund´s bitter rivals, Bayern Munich.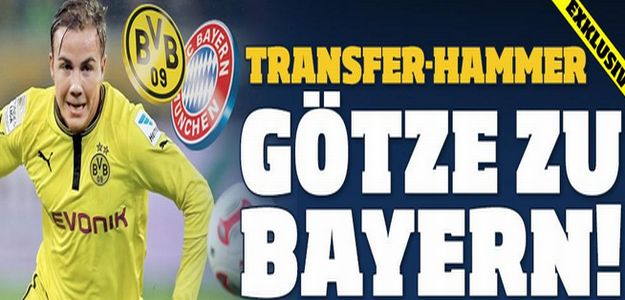 Germany midfielder Mario Goetze will join Bayern Munich in a £32 million deal and an agreement have confirmed both clubs.Borussia Dortmund released this statement on their Facebook page : "Bayern Munich confirm that the club have reached an agreement with national team player Mario Goetze that he will play for Bayern Munich from 1 July 2013".
Gotze just a year ago has renewed his contract with Borussia up to 2016,but the Bavarians have activated a release clause in his contract.According to German media, Götze will have a salary of € 7 million per season in Bayern .One of the biggest reason of Gotze to leave for Munich,is to play under Pep Guardiola,who will take control of Bayern in summer.
Borussia chief executive Hans-Joachim Watzke admitted that he is sorry to see Gotze go : "We are obviously disappointed beyond measure, but emphasise that both Mario and his advisers have behaved within the terms of the contract," he said.