Liverpool footballer Jordan Henderson failed to see the Capital One Cup Final match unnoticed , even dressed like a "hooligan" with the hood..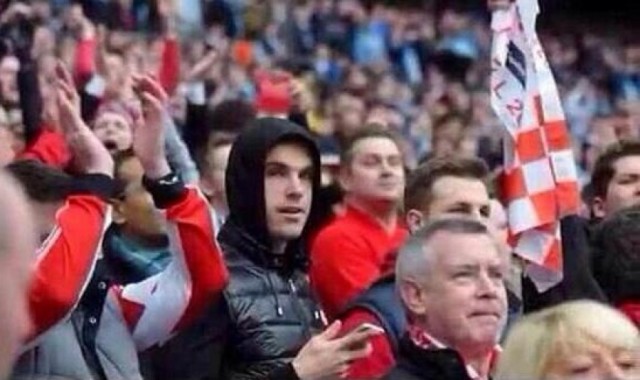 Jordan Henderson with unusual appearance and black hood over his head , has tried to watch 'incognito' match of the finals of the English League Cup this Sunday. Someone among Sunderland fans still, recognized him.
Liverpool's 23-year-old midfielder from early childhood is Sunderland's fan for which he played before signing to Liverpool back in 2011 in a transfer worth 20 million pounds.