Real Madrid players rebelled against Mourinho,and criticized his tactics and attack on Khedira
Part of the Spanish media brings the news of supposed rebellion against Jose Mourinho in the locker room at Real Madrid.
Players have, according to told to El Pais, criticized Mourinho that for sensational defeat of Levante (1-0) in sunday's fourth round of Primera, except judges Mourinho blamed his midfielder Sami Khedira.
German national team player has already in the 40th minutes got a second yellow card and so weakened his team why it was attacked by Mourinho.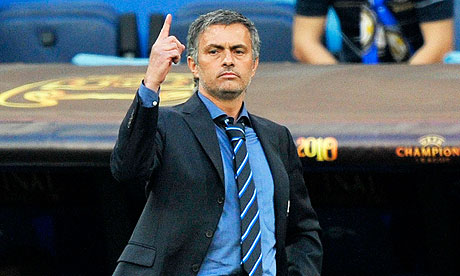 But teammates it seems have sided with the Khedira. An unnamed player of Real Madrid told to El Pais that the locker room criticized, claiming that Khedira just followed the instructions of the controversial Portuguese.
Mole from the Real team told reporters it was Mourinho who urged his players to constantly put pressure on the referee which led to Levante´s players received a yellow card on average once every 2.5 fouls but in the end it that eventually killed and Khedira.
Video highlights : Levante – Real Madrid
That Mourinho require from his players too much aggression believes the former Real Madrid coach Bernd Schuster who was told to Punto Radio:

"Khedira in the every game within 20 minutes of a yellow card. In Stuttgart, has never showed such aggression."

The decision to blame for the defeat Khedira has criticized the by the Madrid daily AS while the Catalan Sport sensationalist writes that in the Real Madrid dressing room on the horizon is a massive revolt.