Jose Mourinho is coming back at the Stamford Bridge and with him will land Atletico Madrid's striker Falcao.The current Real Madrid´s boss after the elimination from the Champion league of  Borussia Dortmund,has hinted that he is leaving to England,or more concrete to Chelsea.According to Goal.com both deals, Mourinho´s and Falcao´s are a done deals !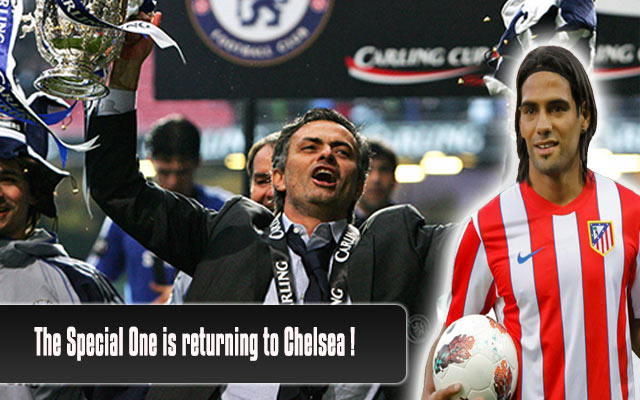 The Special One, who was in charge of the Blues from 2004-2007 , will re-join Chelsea this summer,and he will put pen on the paper for a month,when his current deal with Real Madrid expires.
Chelsea who was close to sign the Colombian,Falcao in January, scorer of 32 goals in 36 games for Atletico this season,have been in talks with Atletico for weeks now,and finaly a breaktrough happened.Chelsea is willing to activate the €59m release clause in the Falcao´s contract with Atletico,and it is believed that  personal terms have already been agreed by which Falcao should become one of the highest paid players in Premier League history.
To ease things, the Blues are prepared to allow Thibaut Courtois to stay and continue his development after  great season in Madrid.
More soon !