Two hundred and fifty journalists, including more than 40 TV crews. Just one football coach can cause this kind of reaction. Only José Mourinho in his return to Chelsea. And in most of his sentences he has justified the enormous interest.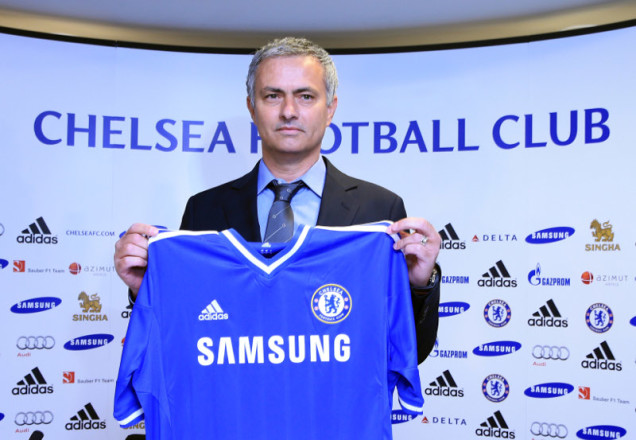 Image: Screenshot
In the first era at Stamford Bridge he named himself "The Special One", on Monday he elected a new nickname. He's happy, and he wants to stay happy.
– If I was to pick a nickname for a new era, then I chose the happy (The Happy One). I am delighted. This is the first time that I'm coming in the club in which I am already in love.
"I'm the happy one," he told reporters. "Time flies. It looks like it was a couple of days ago but it was nine years ago and since then a lot of things have happened in my professional life. I have the same nature. I have the same person. I have the same heart. I have the same kind of emotions related to my passion for football and for my job. But of course I am a different person.
"In this moment if I have to describe myself. I describe myself as a very happy person and it is the first time I have arrived at a club where I already loved. [Usually] I arrive and have to build emotional relations and know how to love the club after some time there. This time is a new kind of feeling because this is the first time I am arriving to a club and I love it. I love it already.
In football you never know but I want to believe it's possible," he continued. "I always trust my work. In this case I know many of the people that belong to the club and I know the kind of mentality and ambition people have. My career was built and raised on success. I was able to reach success and win trophies and to let different kinds of legacy.
"So I have to believe on that and that's a normal message I want to go with my players which is work hard, work with quality. The club is much more important than ourselves. We are nobody compared with the club. And, of course, working well, normally success arrives."
"That's not true," he replied when questioned on a tense relationship with Abramovich. "As a start, that's not true. I read and I keep listening that I was fired, I was sacked, we had a complete break up of relationships… that was not true. Many people didn't believe that but it was a mutual agreement. At the time we thought that was the best for both of us, for me and for the club.
"It was a sad moment. Of course it was a sad moment, but I don't regret that decision because after that I went to Inter, where I had probably the best moment of my career. And after that I went to Madrid, where we have still the record of the best team in Spanish history and for Chelsea things went well too."
"It would be impossible for me to be here today if we had no relation, if we had real problems," he said. "And I think I'm back because we feel that we are in a moment of my professional life and in the case of the owner, also a moment of his career as an owner.
"I think we are in probably the best moments of our career if you can call it that and ready to work together again and in much better conditions this time to succeed and have what this club wants which is stability."