Chelsea boss Jose Mourinho is delighted to see Chelsea squad improve although their exit from the Champions League. The Blues sit on top of the English Premier League, already winning the Capital One Cup.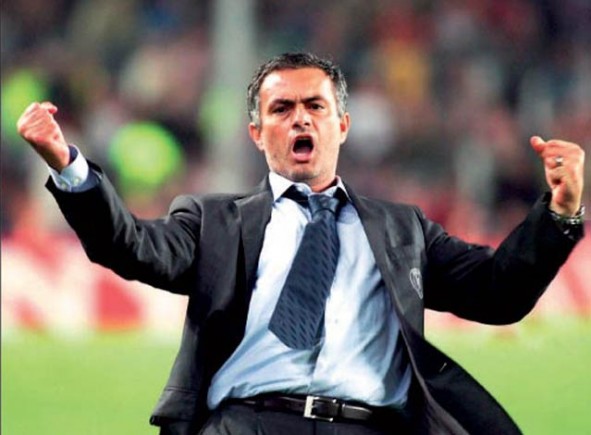 Mourinho's Chelsea failed to win any silverware last season but this season his players are determined to prove the critics wrong and win the Premier League after 2009-10 season.
'This season I don't need confrontational leadership – last season I felt I needed it a few times,' Mourinho told reporters.
'Basically, it's when you are ready to provoke your players to try to create some conflicts with the intention to bring out the best of them.
'In this moment I don't think I need that with this group because things are going in the direction I want.'
Chelsea were out of the FA Cup by Bradford, and were eliminated by Paris Saint Germain.
'Obviously you can say "but you lost in the Champions League", or "you lost against Bradford",' Mourinho said.
'But globally, generally, the way they work, the way they behave, the way they live together, their motivations, their responsibilities, their frustrations, the way they react to the negative moments, the way they react to the positive moments, the absence of complacency, all this is going well.
'So I just need to be present. I don't need to be a big leader, or even try to find strategies as a leader.'
Mourinho is full of praise for his star man Eden Hazard who has done amazingly this season. Hazard has developed under Jose Mourinho, apart from his assisting and scoring goals, Hazard has improved tracking back and helping Chelsea's defense.
'I don't know if it was that or it was his maturity coming, his level of ambition,' he said. 'I just think that was a natural evolution.
'He wants to be the best, to improve his game, score more goals. I still call him a kid but he's a man. He's a great player.'