Real Madrid´s striker Gonzalo Higuain is on his way from Santiago Bernabeu.Higuain who is not so satisfied with the minutes he got this season in Real Madrid,is in talks with the English Arsenal and the Italian old-new champion,Juventus.Apparently,he agreed to salary terms with both clubs.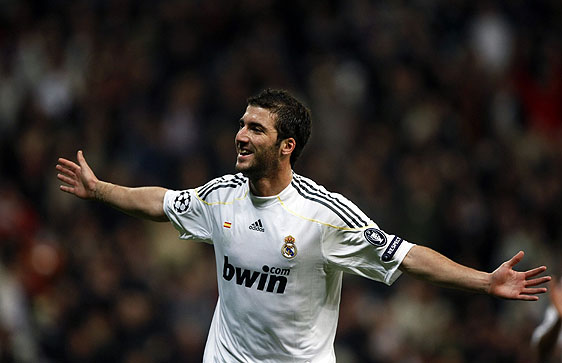 According to the Spanish source, Sport.es, Gunners have reached a preliminary agreement with Real Madrid regarding the possibility of signing and landing Gonzalo Higuain to the Emirates this summer. Gunners will pay arround €22 million – £18.6 million for the Argentinian's services.
On the other side, according to Goal.com, the Italian champion, Juventus is closer to lure him to Italy.The same source,finds out that Higuain and Juventus have reached an agreement on a four-year deal worth €4.5 million (£3.8m) per season plus bonuses,which Juventus is more than happy to pay.
Real Madrid is interest to load-off Higuain,and use money to capture Falcao or Lewandowski who are their summer transfer targets.