April 1, 2012 7:45 PM BST
Juventus Arena — Torino
Juventus and Napoli are the teams with the longest unbeaten streaks in Serie A,and they meet today with only one goal for both of them,end it.We can expext big battle in this match ,as both teams are in desperate needs for points,and neither of them cant afford to lose it.
This Saturday AC Milan draw as a guest at Catania 1-1 (video),and gave a chance to Juventus to reach it or come close to just two points.Currently Juventus trails Milan by some five points as they go in search for the Scudetto. With win tonight against hot Napoli,Juve can put more pressure on Milan footballers.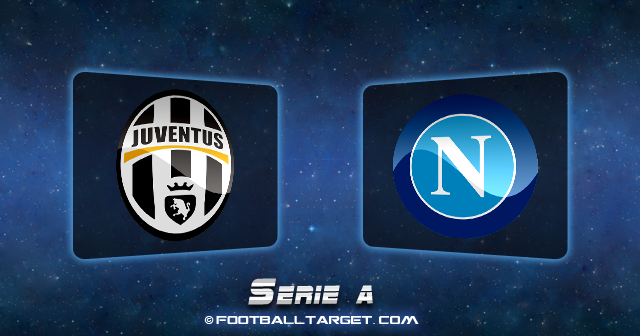 During the past week Juventus have done well,and scope victories over Fiorentina, Milan  and Inter,and draw with Chievo .
Napoli are fourth in the standings currently,just  three points behind Lazio, who lost this Saturday against Parma 3-1 (video) and who hold the last Champions League qualifying spot.So,nine games unbeaten form,give some confidence to Napoli footballers that they can be the first team that beat Juventus this season in Seria A,and with all three points they can equal with Lazio on fourth place.Last two games of Napoli was weird.First they were losing until 80th minute against Udinese and managed to score two goals,and to draw,and after that in a home match against Catania there were leading 1-0 until 80th minute.So surely,they are looking to bounce back and take full prey tonight,and one of theirs best player Maggio is back in the squad after suffering injuries,so this will gave them extra confidence boost.
Both teams knows that this match will be extremely hard..
Buffon ,Juventus goalkeeper
"It's going to be a big challenge for us"
"But we want to win in order to keep up the pressure on leaders AC Milan
It's going to be a big challenge for us" .
Conte,Juventus manager
After this game there will be another eight and I have to say this is going to be a probing test for us," said Conte ahead of the Sunday evening showdown.
"Napoli have done well to reach the Coppa Italia Final and went so close to the Champions League quarter-finals. In fact, seeing how Chelsea beat Benfica, I believe the Partenopei could've reached the semi.
"This club has grown so much and it is thanks to President Aurelio De Laurentiis, who constructed a long-term project that improved year by year. Walter Mazzarri and his players also did something extraordinary and only paid a price for not having that much strength in depth. The Champions League takes a lot out of you, as I know from when I played in it.
"Their strikers can be decisive when given space and are so dangerous. Mazzarri is a great Coach and I respect him. I believe that I am too and will be in years to come."
"Strangely, since we played with the 3-5-2 in Naples, everyone has adopted this system. Napoli are an atypical side, as they often over-run you. We will evaluate all options, as we can also play with a 4-3-3.
"Borriello and Fabio Quagliarella could both start tomorrow and are highly motivated to play against their hometown club. Fabio is going through a difficult year, while Marco perhaps would've had a different season if he had arrived in June."
Napoli striker Ezequiel Lavezzi
"We have to win as many games as possible.
"We know it's going to be tough to end Juventus' unbeaten run but are ready and determined."
Probable lineup :
Juventus : Buffon;Bonucci, Barzagli, Chiellini;L'steiner, Vidal, Pirlo, Marchisio, De Ceglie;Matri, Vucinic
Napoli : De Sanctis;Campagnaro, Cannavaro, Aronica ;Maggio, Gargano, Inler, Zuniga ;Hamsik ;Lavezzi, Cavani
 Highlights
Juventus 1, Napoli 0. Leonardo Bonucci (Juventus) left footed shot from the centre of the box to the top right corner. Assisted by Mirko Vucinic following a set piece situation.
Juventus 2, Napoli 0. Arturo Vidal (Juventus) left footed shot from the left side of the box to the top right corner. Assisted by Claudio Marchisio.
Juventus 3, Napoli 0. Fabio Quagliarella (Juventus) right footed shot from the right side of the box to the bottom right corner. Assisted by Alessandro Del Piero following a fast break.