Lazio can make a big step towards the Champions League place with a victory at the Olimpico against Napoli, because they are now three points ahead of Napoli, the team needs to win or at least get draw in order to stay in the race for some of the three places on the table.
Edy Reja team was greatly criticized by the start of the season, but with only eight games by the end they managed to find themselves third on the table of Serie A competition.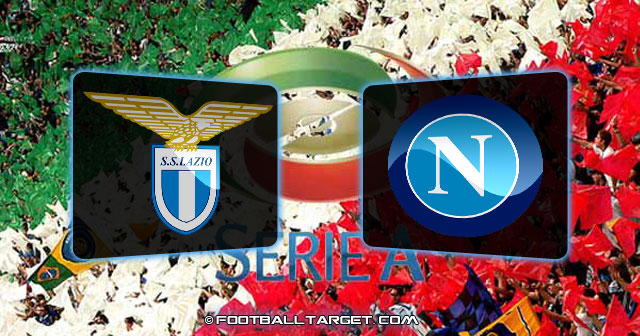 The team is obviously going through a very difficult period at this time, with three defeats in their last four encounters, is a very disappointing performance, especially when we know that the team had meetings against Lazio team Bologna, Catania, Cagliari and Parma during the series of bad results.
Maybe its time for Lazio to finally enters victory this Saturday night at Olimpico, in a match against Napoli would certainly hope for their Champions League place more secure, and when we take the team Lazio managed to beat the last five of six games at home then surely that these players have even more motivation before the duel.
But I think it's time to team Edy Rhea finally entered his victory on the field and against Napoli which would certainly secured more their hopes for their Champions League place, and when we take that Lazio managed to beat Napoli at home in last six games,five time then surely these players have even more motivation before the duel.
For this game, coach Edy Reja will have some trouble with setting first eleven, where Miroslav Klose, Senad Lulic, Andre Dias and Marius Stankevicius all set out with injuries while Stefan Radu is the question mark and midfielder Matuzalembi still could be found in this duel so we could expect 4-2-3-1 formation in which could be found Marchetti, Scaloni, Diakité, Biava, Konka, Ledesma, Matuzalem, Gonzalez, Hernanes, Mauri and Rocchi.
Once they have greatly struggled in the first part of the season and after the winter break, Napoli presented a big push in early February, indicating that they have a lot to say regarding spots for Champions league.
A series of six wins in all competitions presented Azzurri in the fight for third place at the table, but the Walter Mazzarri team again passing some problems in their game over the last few meetings.
After winning just once in their last five meetings and after the high defeat 3-0 from Juventus ,Napoli can not be considered favorites in this match and it is certain that the players after that defeat are starting to experienced some instability in their team, but they certainly have the quality that can deliver some surprise in this duel ,so we can´t expect from them some defensive tactic knowing that Udinese won today and complicate things more.
In this game the coach Walter Mazzarri has some problems with the first eleven, where Walter Gargano and Jose Zuniga are absent due to suspension and Marco Donadel and Christian Maggio are out due to injury while Andrea Dossena is questionable due to muscle strain. We can expect that in this meeting due to problems with injuries coach Mazzarri play with 4-2-3-1 formation in which could be found De Sanctis, Campagnaro, Cannavaro, Britos, Aronica, Dzemaili, Inler, HAMSIK, Lavezzi, Pandev and Cavan.
Match highlights are available here