Real Madrid footballers have celebrated at Levante with 2-1.Real Madrid in the lead has brought Cristiano Ronaldo in the 21 minute after big mistakes of home defense.
Ronaldo was substituted at half-time due to a broken arcades.The home team, Levante have equalized in the 63rd minute. Angel Rodriguez scored to his former club.
Watch Levante 1-2 Real Madrid Full Match Replay
The opportunity to regain the lead Real Madrid's Xabi Alonso had in the 72nd minute from a (donated) penalty, but the home-keeper has defended his shot.
Cristiano Ronaldo´s injury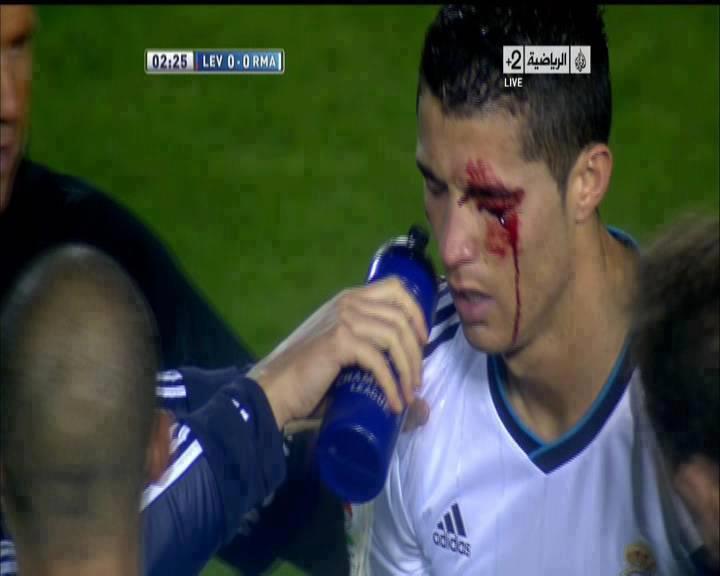 However, Mourinho has hit with a change. Poor Mesut Ozil was replaced in the 83rd minute with a 20-year Alvaro Morata who with his first goal for Real Madrid thanked to him 60 seconds later when he brought three points to Real Madrid with a header.
Real Madrid with this victory, has remained on third place with eight points behind the leaders Barcelona. Levante is sixth.
Spanish La Liga match Levante 1-2 Real Madrid Highlights Replay Video
Full match video replay will be added soon
0-1 Cristiano Ronaldo
1-1 Angel Rodriguez
1-2 Álvaro Morata