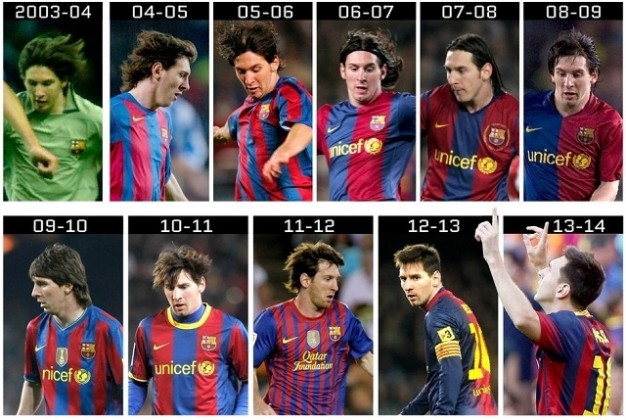 One of the best world Football players, Lionel Messi today celebrated a ten-year anniversary of playing for the first team of the Spanish football club, Barcelona. 
Messi for Barca TV said that by playing for Barcelona he achieved his childhood dream.
"It was for me a very important moment because by playing in Barcelona i manage to achieve my childhood dream" .
"I'd fought hard to make that moment happen and it was really special".
Messi pointed out that he put a lot of work and effort to achieve this level of playing football.
The Argentinian made his debut for the first team led by Frank Rijkaard in a friendly match against Jose Mourinho's Porto on November 16, 2003 with only 17 years , the rest is history.
"I'm still the same person and I continue to live as before. Although it has been several years since then, I'm still thinking the same and the only difference is that now i give even greater importance to  learning and training, "said Messi.
Messi has so far played in 333 games for Barcelona, ​​scoring a total of 327 goals which makes him the most efficient attacker ever of the Spanish . With Barcelona Messi manage to win every competition, and a few of them several times.