This Sunday on the schedule of the Premier league round 36, we have possibly the most important match this season as the top two clubs are set for crucial clash at Anfield. With only three matches to play, Brendan Rodgers' men currently sit on the top having 5 points more than the second placed, Chelsea, and 6 more than the third Manchester City, who also have a one game less.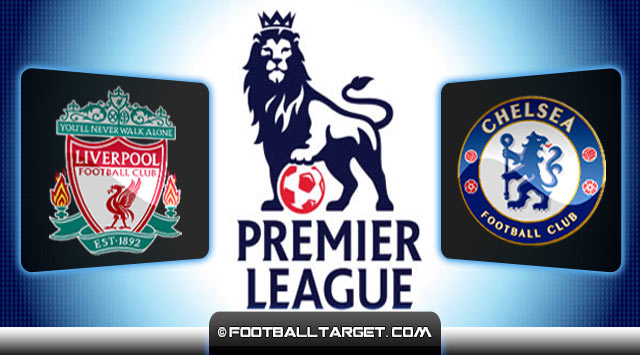 Watch Liverpool vs Chelsea Match Highlights / Full Match Replay
With this situation, Liverpool with a win over Chelsea would make a big step towards the long-awaited Premier league title, and knocked the Blues from the race title. Liverpool have what it takes for the home win, and the recent news suggest that Jose Mourinho will focus on the Champions league competition, and practically send a very mixed lineup on the pitch, where for sure wont be John Terry and Petr Cech who are injured. The reason for this is a 0-0 draw with Atletico Madrid and a shocking 1-2 home defeat to Sunderland which practically ended Chelsea title hope. Liverpool on tour at Norwich had a 2-0 lead, but the Canaries managed to level trough Hooper. Still , the Reds wonderkid, Raheem Sterling scored his second which was enought to secure a 3-2 win.
Jose Mourinho refused to be drawn on a potential team line up for Chelsea's Premier League clash with Liverpool on Sunday

On the other side, the home side are looking for Daniel Sturridge's fitness, and hoping that the young striker who makes along with Luis Suarez the best league strike-force will be ready. No one predicted at the start of the season that Rodgers' men three round until the end will be on the top of the league. But the 11 straight wins run which Gerrard and company made has put them where they belong as the Reds have shown the most this season. However, despite a good run, a Mourinho's rotation of the team, Liverpool have not defeated Chelsea in the last three games in Premier league. Moreover, the Reds have lost one and drew twice.
Mourinho's record vs Liverpool is something that the Reds will have to be careful of, as the Portuguese has won 6 and lost only one game against Liverpool, including a 2-1 win at Stamford Bridge this season.
My players are fine," he said. "No [I don't have to win a trophy], we have to work to the maximum of our abilities.
"I'm not really worried, I think match after match. You wait for the rest of the season and see what destiny has for you."
The Reds fans are hoping that this is their season, and that the top goalscoring team in the league can win so important game at home. Liverpool is dreaming, the town atmosphere is thrilling, and even the manager, Brendan Rodgers admits that he doesnt feel any pressure and that his men are in brilliant position.
Liverpool manager Brendan Rodgers insists being top of the English Premier League is "brilliant" and he is sleeping better than ever, despite the perceived pressure which comes.
Further , he claims that the only pressure in on Chelsea and Manchester City.
Regarding the probable lineups , Jordan Henderson is suspended, Daniel Sturridge is doubtful (Hamstring) while on-loan attacker Victor Moses cannot face his parent club. As for Chelsea FC, Ramires is suspended, while John Terry (ankle), Petr Cech (shoulder), Samuel Eto'o (hamstring) and Eden Hazard (calf) are sidelined.
Team probable lineups
Liverpool : Mignolet – Johnson, Skrtel, Sakho, Flanagan – Gerrard, Lucas, Allen – Sterling, Sturridge ?, Suarez
Chelsea : Hilario – Azpilicueta, Ivanović, Kalas, Cole – Mikel, Matić – Salah, Lampard, van Ginkel – Demba Ba
Match Prediction : Liverpool wont have a better situation to win put one hand on the title. Mixed lineup of Chelsea, home pitch, run of 11 straight wins, a superb form of Suarez. Anything but a home win would be a big surprise. Liverpool to win.