April 20, 2012 2:30 PM EDT
Coface Arena — Mainz
Match Preview: Mainz vs Wolfsburg,Bundesliga
On the start of 32nd round of German Bundesliga,which could bring definitely decision about league winner and resolve some questions about survival in Bundesliga for the neyt year,will play two teams from the middle of the league table .Mainz will host Wolfsburg in the match where both teams can play totally liberated,because they can not fall out,and their chances to reach some places for European league are only theoretical.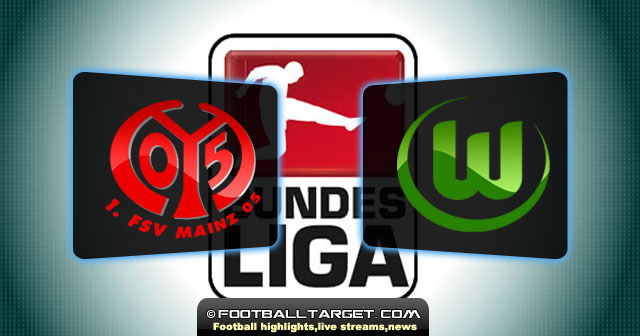 Mainz was not expecting something like that,as the survivor in Bundesliga was they primary goal,and host have some illusions which have fallen into the water after a recent series of negative results,three defeats to be more concrete.
In the first part of season match between these two teams ended with a 2-2 draw, after "Wolves" took a 2-0 lead at halftime, but it should be noted that the Wolfsburg won the last three appearances in Mainz
Just a theory, which is unlikely can send Mainz in a lower league, so we can freely say that they have not some major worries. The best proof of how relaxed and confident in their self is last round when they were guests at in Munchen and play against Bayern.
True, the opponent was shaken after the defeat in Dortmund and in anticipation of Real Madrid, but Mainz played a very good tactical game in which slightly changed the composition of Bavarians has not even managed to create too many opportunities.
To play 0:0 on the "Allianz Arena" it is very difficult and Mainz deserved praise. It was the second consecutive game in which they didn't concede a goal, and it is interesting that the player of the game was goalkeeper Heinz Muller who was totally unexpected given the opportunity in front of the otherwise standard Wetkla.
That was the only surprise of the coach Tuchela, while it was fully expected to change very offensive tactics from the game against Cologne when they celebrated with 4:0. Zidan and Choupo-Moting remained on the bench and played around the Ivanschitz and M.Caligiuri ,while Baumgartlinger got advantage over Polanski. Totally worth it, and now they will again be something more offensive. The problem is a injurie of N.Mullera, their best player in recent times. So Ivanschitz will remain the starter, and another striker will step forward instead M.Caligiuri.
Mainz probable lineup: Wetklo – Pospech, Kirchhoff, Noveski, Zabavnik – Polanski, Soto, Baumgartlinger – Ivanschitz – Choupo-Moting, Szalai
Wolfsburg has spent nearly a full season in the zone that is not even a struggle for survival, but not the fight for the European league. And then they managed to get into an excellent series of five matches without defeat and four consecutive victories, and immediately got the hope that they can reach European scene next year. However, they soon came back to reality and lost three matches in a row, so that there would be nothing left and they can only slightly improve by the end their "artistic impression".
For two of the three mentioned losses can be said that they have been expected, because they on home ground defeated them the new-old champion Borussia, and Hanover away, but lost in the last round they should not allow itself. At Volkswagen Arena they were defeated by Augsburg in the match in which they dominated, but the opponent goalie was a game hero, and Wolves defense once again looked quite confused, especially in the first of two goals.
There was no stopper Felipe, and in the pair played Russ and Madlung, and the latter is directly guilty for first goal. In the offensive was not because of injury Dejagaha, so Vierinha got a chance, but everything is still "playing" around the duo Helmes-Mandzukic who created the action for the only goal Wolfsburg score. For this visit Felipe is back and Madlung will be moved to the bench, and it is questionable whether Dejagah be ready or not, so againe chance could get Vierinha or Sio.
Wolfsburg probable lineup: Benaglio – Trasch, Russ, Felipe, Rodriguez – Josue, Jiracek – M.Schafer, Sio – Helmes, Mandzukic
Match Prediction : There is not some special charm in this match, because points are not indispensable to anyone, so we could watch the beautiful game with a lot of goals. Mainz is very efficient at home, and comes a leaky defense of Wolfsburg, so we should expect that the Mainz attackers come to expression. On the other side they are two Wolfsburg strikers in the good shape, so we could see goals galore here.Over2,5 goals


Watch Mainz vs Wolfsburg match live from ours live stream section.